Sanwo-Olu : Celebrating A Kind-Hearted Achiever at 56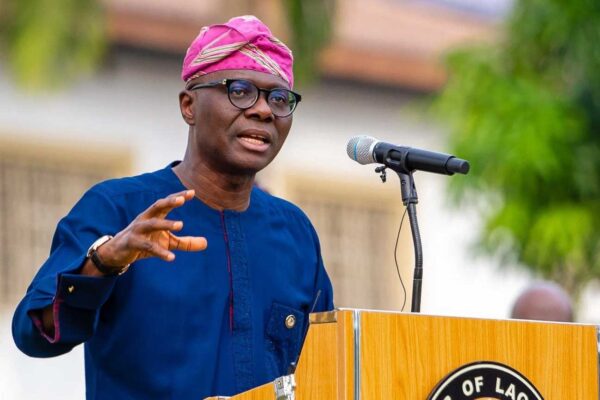 By Gboyega Akosile
It is common in our clime for praise singers and vuvuzela blowers to be at their best performances, increasing the tempo of their art to crescendo on a day like this for Governors, Presidents and people of high political positions. One can't blame them. It is their way of validation. The dramatis personae often times are not confused even though the situation may present a blurry image.
I have listened to and read various things said and written about Mr. Babajide Sanwo-Olu, the Governor of Lagos State. Most of them have dwelled on how well he has performed as governor in two years under very harsh economic challenges. Most of the accolades have come from the successful management of the Covid-19 pandemic by Governor Sanwo-Olu, who saved Nigeria from what could have resulted in monumental catastrophe. Like a gallant soldier, Sanwo-Olu rose up to the occasion and gave Covid-19 a good fight. This feat ultimately left no one in doubt as to Governor Sanwo-Olu's managerial and administrative skills.
No one ever prepares enough for disasters. The nation woke up in September 2020 to the legitimate agitation against police brutality by the Nigerian youth, tagged EndSARS protest. The protest, aimed at drawing attention to human rights abuses being perpetrated by the disbanded Special Anti-Robbery Squad (SARS), was later hijacked by hoodlums and criminal elements. Lagos State was the epicentre of the demonstration. The unfortunate incidents of October 20, 2020 led to a coordinated destruction of public and private assets in Lagos. Again, Governor Sanwo-Olu rose up to the challenge, worked with the citizens and stakeholders to bring about peaceful resolution. Today, Lagos is the only State in the federation that has fulfilled the demands brought forth by the EndSARS protesters.
Taking over the affairs of Lagos at a time when the State was challenged, Sanwo-Olu has proved to the world that governance is not rocket science. His persuasive management approach has helped stabilise the State, taking it out of the near dilapidation back onto her progressive trajectory without hurting citizens -young, old, rich or poor.
Kindness comes naturally for this Governor. The first touchpoint for me was during the electioneering. On a particular day, we had worked till late in the evening and it was time for everyone to retire to bed. I was bent on going home but the then aspirant, Babajide Sanwo-Olu insisted that I stayed over at a nearby hotel. I, nevertheless, went home that night but not without thinking of his caring gesture that bought me over completely.
Another very remarkable scenario played out in October 2019. This time, Mr. Sanwo-Olu had already secured the governorship ticket of the APC. He asked me to ride with him in his vehicle for a certain review. Just as we were making a turn from Mobolaji Bank-Anthony road into GRA, our pilot/security vehicle became a bit reckless, Mr. Sanwo-Olu was quick to call them to order. He complained bitterly about such behaviour saying everyone deserved some respect. He has entrenched the same tradition in his convoy even as Governor.
With the two incidents, I saw in him a man who genuinely cared about the welfare of the people around him. In fact, three years after, Governor Sanwo-Olu is a better version of the person I saw in him at that time. He cares completely about the welfare of the residents and this is why the Sanwo-Olu touch is felt in every facet of Lagos life -Transportation and Traffic management, Health and Environment, Education and Technology and Making Lagos a 21st-century economy as well as in Security and Governance.
Without any iota of doubt, the 56th birthday of Governor Sanwo-Olu is worth celebrating considering his personal achievements as well as meaningful impacts in private and public sectors.
Born on June 25, 1965, Governor Sanwo-Olu has been part of Lagos State's progressive trajectory in the past 18 years, serving in the Executive cabinet of the three previous governors. Perhaps this accounts for the reason he takes governance so simple as he does. Governor Sanwo-Olu ranks top among the rest in many areas of human endeavours.
Characteristic of great leaders whose sole interest is the welfare of their people, Governor Sanwo-Olu keeps vigil almost every day for Lagosians to have a sound sleep. He's perhaps unaware that sometimes some of us around him don't look forward to the weekly Governor's itinerary. The sight of the itinerary can raise one's blood pressure but it is a regular routine for Governor Sanwo-Olu; you signed up for the job and you must do it!
Mr. Governor would call you in the middle of the night and ask whether you are sleeping. I once answered him: "sir, it's 3 am in the morning" and he simply laughed!
Governor Sanwo-Olu doesn't ever delay anything-never! He treats every matter-personal or State with a dispatch except those that require further consultations or deliberations. Even those ones he handles immediately either by setting meetings or committees. He recognises government bureaucracies and red tapes but has a way of cleverly ensuring that those factors do not slow down the pace of work or intended deliverables. I have seen this at very close range in the last three years of working with him. Sanwo-Olu's management skills and administrative acumen coupled with his personal attributes of humility and humanity have worked for him. This is why in just 757 days in office, under very difficult conditions occasioned by covid-19 pandemic and the unfortunate EndSARS protest, Governor Sanwo-Olu recorded numerous achievements across the THEMES agenda.
A tested and trusted professional, management expert and consummate administrator, Sanwo-Olu has made life more in abundance for Lagosians through the delivery of his campaign promises. During the electioneering, I remember him saying two things, which almost became a cliché: "let's under promise and over deliver", "Governance is a marathon and not a sprint". These sayings are just making sense to me, and they make me to wonder where he gets his wisdom from. Most critics have forgotten that one major election promise of Governor Babajide Sanwo-Olu is continuity. He told Lagos electorate during the electioneering that his administration would govern from where his predecessors had stopped. This is exactly what he has done.
The near abandoned LagosHoms in Igando was completed and commissioned, the Agege Pen Cinema bridge, which was roughly at 19 to 20% foundation level when he assumed office in May 2019 had been completed, with additional roads network, the Igbogbo Ikorodu housing project, the BRF Housing Estate, Iponrin, Lagos Homs in Lekki, several roads across the metropolis started by the immediate past administration have all been completed and commissioned.
For Governor Sanwo-Olu, it does not matter who started what project. What's important is the completion of those projects for the greatest good of the people. It is all about the people of Lagos State.
In Sanwo-Olu, I see a man who is not satisfied with his level of yesterday and wants to do more today. He always desires to do more. And these burning desires drive him to deliver more for the people. He often says to us that "you must look good today, tomorrow and always". He dislikes you giving excuses for failures even though he agrees that honest errors could be made sometimes.
Governor Sanwo-Olu's
leadership skill was tested by COVID-19. Expectedly, Lagos was the epicenter of the pandemic in Nigeria in February 2020. Tackling the health disaster head-on, the Governor saved Lagos and by extension the entire country from a major calamity.
Apart from the COVID-19 pandemic, Lagos was hit by massive destruction of properties worth billions of naira in the aftermath of EndSARS protests hijacked by hoodlums. Despite the challenges, Governor Sanwo-Olu took the bull by the horns to put Lagos on the path of progress through the Lagos Rebuild initiative.
Looking at the efforts devoted to achieving the first pillar of the THEMES agenda, which is Traffic management and transportation, the Babajide Sanwo-Olu administration is closer than ever in giving Lagos a reliable intermodal system of transportation with heavy investment in waterways, aggressive pursuit of the light rail projects as well as road transportation to make life easy for Lagosians. The State Government has also reduced traffic congestion in some critical parts of Lagos with continuous road infrastructure, junction improvements and opening up more communities with new link roads and bridges.
More than 51 major infrastructure projects such as the Pen-Cinema fly over, ramp and road networks, Lagos-Ogun Boundary roads Phase II, Lekki Oniru Traffic Circulation Projects, a network of roads in Ojokoro, Somolu and Ikoyi, among others. The administration also constructed and rehabilitated 301 inner roads in the 20 Local Government Areas and 37 Local Council Development Areas (LCDAs). It also commissioned the Oshodi-Abule Egba BRT lane. The Eleko junction to Epe concrete pavement road construction is ongoing. These road projects are executed to bring succour to the people of Lagos.
Governor Sanwo-Olu has also made a significant impact in the lives of millions of Lagosians in the areas of Health and Environment. He believes that nothing should be spared to give Lagosians quality health care and that's why he has made a lot of intervention in the health sector.
Apart from the comprehensive renovation of medical facilities at various Health Centres and General Hospitals in the State, the State is also developing new facilities, such as the New Massey Children Hospital, New General Hospital, Ojo and a Rehabilitation and Mental Health facility in Ketu Ejinrin. The State Government is also building a 300-bed Isolation Centre and a Research Institute at IDH, Yaba. It has also improved maternal and child health with the provision of the Mother and Child Centres (MCCs) in Eti-Osa, Igando, Badagry and Epe. In the area of Environment, Babajide Sanwo-Olu administration within two years in office has invested significantly in the waste collection capacity of LAWMA as well as significant improvement in drainage management and maintenance.
Sanwo-Olu's passion for quality education is a driving force behind his numerous interventions in that sector. His administration has completed more than 1,097 school projects in just two years, built six secondary schools, provided over 100,000 tables and chairs, provided 2,000 hostel beds in model schools and recruited over 2,000 teachers for public schools. It also introduced EKO EXCEL – an education reform programme targeted at developing highly skilled teachers through training, support and motivation, which has reached about 1,009 schools, 13,000 teachers and 450,000 pupils.
Governor Sanwo-Olu is not paying lip service to security and governance in the State as his administration has worked tirelessly to ensure that Lagos is safe and secure for residents. Today, security agencies in Lagos State can boast of modern crime fighting equipment. On Thursday, June 10, President Muhammadu Buhari joined Governor Sanwo-Olu to officially handover patrol vehicles and security equipment to security agencies in Lagos State. The equipment were; 150 Double Cabin Vehicles, 30 Saloon Patrol Vehicles, 1,000 Ballistic Vests, 1,000 Ballistic Helmets, 1,000 Handheld Police Radios/Walkie Talkies, 100 Security Patrol Bikes, two Armored Personnel Carriers (APCs), four High Capacity Troop Carriers, two Anti-Riot Water Cannon Vehicles and  Office/Command Furniture and other Ancillary Support Resources.
Despite delivering on his campaign promises, Governor Sanwo-Olu is not looking back as he is marching on toward "Greater Lagos." During his State broadcast on May 27, he said his administration is working tirelessly to deliver the Fourth Mainland Bridge, Imota Rice mill, Integrated Mass Transit System and other infrastructure to Lagosians within the next two years.
He said completing the projects within the next 24 months will bring absolute transformation to the livelihood and the economy of Lagos State.
Going by his track records and achievements in office, Babajide Sanwo-Olu at 56 stands tall among contemporary African leaders. He also remains a model to his generation.
Happy 56th Birthday to an achiever!
Akosile is the Chief Press Secretary to the Lagos State Governor, Mr. Babajide Sanwo-Olu
The Ninth National Assembly and Electoral Act 2022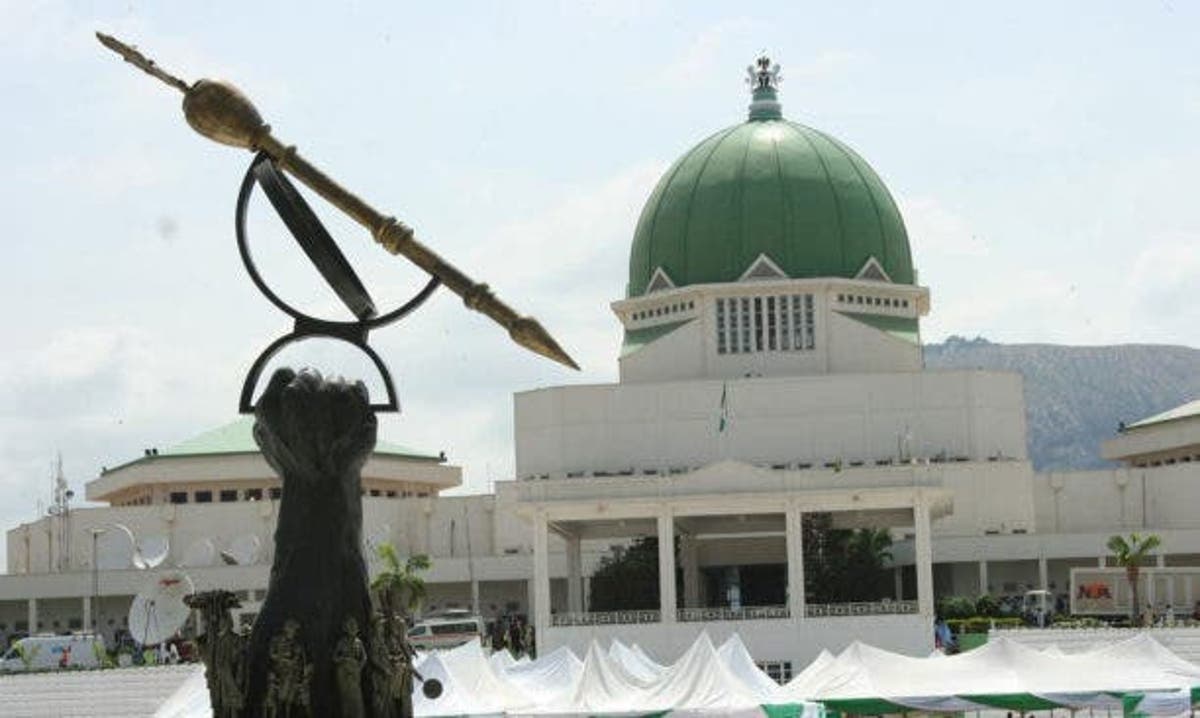 By Ola Awoniyi
The happy ending of Electoral Act No.6  2010 (amendment) Bill 2022, which was signed into law by President Muhammadu Buhari on February 25 after much apprehensions, reminds one of the Petroleum Industry Bill, aka PIB.
For almost two decades, the PIB was at the National Assembly, during which time it changed in shape and contents, and became an enigma too difficult for the parliament to handle. It took Ahmad Lawan's Ninth National Assembly to deliver the bill from its "demons" and get the President to sign it into law, ending decades of frustration. Today, we now have the Petroleum Industry Act 2021.
Like the PIB, the electoral reform bill had been languishing at the National Assembly since 2017. It was eventually passed in November 2021, amid noise on the mode of transmission of election results.
But President Buhari declined assent to the bill and instead sent it back to the National Assembly in December 2021, precisely on the eve of the commencement of the lawmakers' Christmas and New Year recess.
That was not the first,  second or even the third time of its forth and back movement within the Three Arms Zone of Abuja.
The same bill was denied presidential assent thrice during the Eighth Assembly, a casualty of the frosty relationship between the Executive and that Assembly.
It is therefore good news for Nigerians and lovers of democracy that the President finally signed the bill into law on Friday, 25th February, 2022, marking the fourth time the electoral law was repealed and re-enacted since the return to democracy in 1999.
However, the back and forth movement of the bill this time around, before the eventual presidential assent on Friday, is significant for how it underscores the beauty of democracy and the health of that system in Nigeria.
While appending his signature, President Buhari said "the current bill comes with a great deal of improvement on the previous Electoral Bill 2021…From the review, my perspective is that the substance of the bill is both reformative and progressive."
The successful birth of Electoral Act 2022 thus provides another opportunity to appraise the Ninth National Assembly and its responsiveness to the yearnings of the Nigerian people.
It has been exciting watching and listening to even the most critical civil society groups in the country applauding the National Assembly for a job well done and President Muhammadu Buhari for finally assenting to the bill.
There have always been very interesting comments about the Ninth National Assembly under Ahmad Lawan. Some of them have been complimentary, taking into account the many jinxes it has broken to improve the Nigerian legislative environment.  Some try to put things in perspective, noting the high and the low points.
But some others have been deliberately venomous. To this category of public commentators, the Ninth Assembly is a rubber-stamp and has done no good. Some of them go as far as calling for it to be scrapped, forgetting that parliament is the fulcrum of democracy. In fairness to them, their dark view of parliament is not a recent or sudden affliction. They also had nothing complementary to say about the previous Assemblies.
However, this piece is not a specific response to the views of any of the stated tendencies. Rather, it is to record the extent this Ninth Assembly under Ahmad Lawan has gone to deliver an electoral law that for the first time in our recent history arrived to almost universal applause.
To start with, the Ninth Assembly made the electoral reform bill a top priority in its Legislative Agenda, which was launched at its inception in 2019. This decision was not just informed by the importance of the bill to the integrity of our electoral process and democratic governance. The lawmakers were also determined to avert a repeat of what happened to the bill in the previous dispensation.
The bill, which essentially was an amendment to the law made in 2010, suffered a monumental setback on about the eve of the 2019 polls, largely due to the cat and mouse relationship between the Executive and the Eighth Assembly. That era was characterised by distrust between the two arms of government. The rest is now history.
This time around, everything was done by the National Assembly to ensure the bill passed and assented to. But nobody anticipated that its passage would be this dramatic and exciting.
The drama notwithstanding, the entire process projected the Ninth Assembly as an institution that rose above the ego and political, sectional and other sentiments of its members to do the will of the people they represent.
Some observers may probably find it difficult to agree with this view. That is expected. But I stand to be corrected.
From the moment the Executive sent the bill to the National Assembly, work began in earnest. At a point, members of the public became uneasy at the length of time it took the relevant parliamentary committees to report back to plenary for the clause-by-clause consideration of the bill by each of the two Chambers.
It was during that clause-by-clause consideration that the first hurdle showed up. This had to do with the mode of transmission of result.
The drama was gripping in both Chambers. At some point, the House of Representatives had to adjourn sitting to invite experts to elucidate on the subject matter.
The Senate too was not spared of drama. Calling for a division to determine issue is provided for in the standing rules but this is rarely invoked. This time, in the midst of tension, it was invoked by the Senate Minority Leader, as his last card. But it failed to achieve the intended result.
Both Chambers eventually scaled through the hurdle after rowdy sessions. The contending parties and interested members of the larger society heaved a sigh of relief, thinking the matter had been resolved before the parliament adjourned on Sallah recess. But the feedback from the Nigerian people would not allow the lawmakers to rest until there was a recomittal of the bill immediately after they returned from recess.
The Senate had to adjust its earlier position on some clauses and also concur with the House, especially on the modes of transmission of election results and primaries by political parties.
The Senate had initially voted Direct or Indirect mode of primaries but was persuaded by the House to limit it to only one option by deleting the indirect option. They had thought that would deepen democracy but some Nigerians saw it as self-serving.
President Buhari too felt it was unfair to deny political parties options for their primaries. For this reason in particular, Buhari withheld his assent and sent the bill back to sender with explanations. That was the first time Buhari would send back a bill passed by the Ninth Assembly.
This development undoubtedly provoked fears that, with electoral reforms, history was about to repeat itself. Political pundits were sure that the bill was destined for a second death. The insinuation was that the APC-led Federal government was afraid of electoral reforms that feature electronic transmission of results.
But this Assembly had a promise to keep. All that was needed was further consultations with the Nigerian people. This they did during the Christmas and New Year recess.
On their return from the recess, the lawmakers amended the bill to provide three options by which the political parties can conduct their primaries.They went a step further by prescribing how to conduct each mode of the nomination process to forestall possible abuse.
For the Senate, that was about the third time of shifting position to get the bill passed. This was a clear demonstration that the Ninth Senate and indeed the Ninth Assembly are people-centred in their primary responsibility which is law-making.
They have demonstrated flexibility, sensibility and sensitivity to the yearnings of the people they represent. It is this approach to their national assignments that has now given the country a new Electoral Act ahead of the 2023 polls. For the Ninth Assembly, this is a promise made and promise kept.
President Buhari too has demonstrated good faith by appending his signature to the bill despite his reservations about a particular clause that affects political appointees. Buhari did not hide his discomfort about an aspect of clause 84 of the new Electoral Act which bars political appointees from voting as delegates or being voted for at a convention or congress of political parties for the purpose of nominating candidates for any election.
Buhari's observation that the provision, in his opinion, contradicts the provisions of the Constitution, would have been enough reason for him to withhold assent again. But he opted against that, due to the cordial relationship between the National Assembly and the Executive.
It is however very doubtful that the avowed critics of the present dispensation will see it this way. It is on record that Buhari acted in the same manner on the Petroleum Industry Act 2021 and the 2022 Budget.
Here is precisely what the new Electoral Act 2022 says on interesting issues like voting devices, mode of transmission of election results, mode of selection of nomination of candidates by political parties and the fate of serving political appointees:
Ballot boxes and voting devices:
Clause 41:
(1) The Commission shall provide suitable boxes, electronic voting machine or any other voting device for the conduct of elections.
(2) The forms to be used for the conduct of elections to the offices mentioned in this Act shall be determined by the Commission.
(3) The Polling agents shall be entitled to be present at the distribution of the election materials, electronic voting machine and voting devices from the office to the polling booth.
(4) Polling agents who are in attendance at a polling unit, may be entitled, before the commencement of the election, to have originals of electoral materials to be used by the Commission for the election inspected, and this process may be recorded as evidence in writing, on video or by other means by any Polling Agent, accredited observer or official of the Commission.
(5) A Polling Agent who is in attendance at a polling unit, may observe originals of the electoral materials and this may be recorded as evidence.
(6) The Commission shall, before the commencement of voting in each election, provide all election materials for the conduct of such election at the polling unit.
Clause 50(2): Subject to section 63 of this Act, voting at an election and transmission of results under this Act shall be in accordance with the procedure determined by the Commission.
Nomination of candidates by parties:
Clause 84(2): The procedure for the nomination of candidates by political parties for the various elective positions shall be by direct, indirect primaries or consensus.
Consensus Candidate:
Clause 84(9):
(a) A Political Party that adopts a consensus candidate shall secure the written consent of all cleared aspirants for the position, indicating their voluntary withdrawal from the race and their endorsement of the consensus candidate.
(b) Where a political party is unable to secure the written consent of all cleared aspirants for the purpose of a consensus candidate, it shall revert to the choice of direct or indirect primaries for the nomination of candidates for the aforesaid elective positions.
(c) A Special Convention or nomination Congress shall be held to ratify the choice of consensus candidates at designated.centres at the National, State, Senatorial, Federal and State Constituencies, as the case may be.
Political Appointee not Eligible as a Voting Delegate or Aspirant
Clause 84(10): No political appointee at any level shall be a voting delegate or be voted for at the Convention or Congress of any political party for the purpose of the nomination of candidates for any election.
Ola Awoniyi is Special Adviser on Media to the Senate President
Principled Political Choices are not Betrayal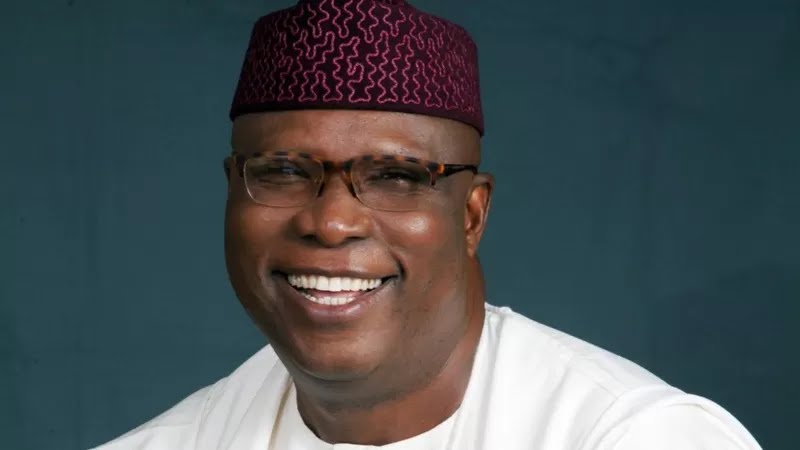 – I was already made before I met Asiwaju.
By Babafemi Ojudu
I have seen a statement made by me, many years ago, to celebrate the 60th birthday anniversary of Senator Bola Ahmed Tinubu making the rounds. Yes I did make that statement. And more of such will come in my autobiography. We, together, have seen good days and bad days.
I and Bola Tinubu have come a long way and we have been there for each other. So let no one use my acknowledgment of his good deeds and my refusal not to support him in his bid for Nigeria presidency to portray me as a betrayer.
Tinubu remains my leader and I will forever cherish him and the contributions he made to my Organisation during our fight against the military.
He however knows I don't follow the herd. I make my choices based on very rigid parameters . He will tell you I am very Independent in my actions and ways.
As a third year university student my dad chose to be in NPN. I never considered the fact that he fed me and paid my school fees to join him in a party I despised. I went to UPN and became a youth leader.
Tinubu will tell you that whatever and whoever Ojudu is committed to is in for 100 percent commitment. Reasons I did rather faced torture and possible death in General Sani Abacha's detention than reveal certain things they wanted me to reveal about him.
The idea that everyone who has related with Tinubu and disagrees with him on this Presidential bid is a traitor and a betrayal is puerile. Many of us, his associates, were not made by him as you also want the world to believe.
We were already made before meeting him and in the cause of relating we gave one another a helping hand. As far back as 1992 when I came to know him I was already one of the editors of a popular news magazine with a good standing too in the civil society. I walked out of my job when our billionaire publisher (Chief MKO Abiola) requested I and my colleagues to apologize to General Ibrahim Babangida over a story critical of the regime. That was 1992.
When I left that job, Chief Gani Fawehinmi, a man whom I was indebted to greatly (gave me a scholarship in my school days alongside King Sunny Ade) invested in my publishing platform (The News, publisher of PM news). The same one that was consequential in the battle to bring democracy back to Nigeria.
At the conclusion of that struggle, Chief Fawehinmi insisted we seat out politics. Senator Bola Ahmed Tinubu disagreed with this notion, and I did as well. Against an obvious choice to blind loyalty, I went along with Senator Tinubu even serving severally in critical roles as he assumed the Governorship position. My actions angered Chief Gani so much he asked that I repay his investments. Guess what? I gladly did.
So if my principled stance against NPN, against IBB and against "siddon look" was not betrayal of my father, Chief MKO Abiola and Chief Gani Fawehinmi respectively, why would my principled stance against our leader present ambition be.?
So, on this matter of 2023 I wish him well but I cannot in good conscience give him my support or cast my vote for him in the coming primary. It is my right. I am above 60 years of age for God sake. I almost died seeking this inalienable democratic rights, held up in detention and severally tortured. Your god is not my god.
Let no one think he can browbeat or blackmail me to do what does not go with my conscience or my ideals. Enough of your phone threats and embarrassment of my family members.
I know Tinubu. I respect and adore him. Many of his latter day supporters do not even know him. If they do, they won't resort to emotional and physical blackmail. When Tinubu decided to go against Afenifere and the Yoruba elders in 2003 by not supporting President Olusegun Obasanjo, he wasn't betraying the Yoruba nation or a traitor to Afenifere. He made a choice and history has been his judge. Let history be my own judge too. When he supported Chief Olu Falae against Chief Bola Ige , our respected leader, who for him to emerge candidate of Alliance for Democracy in Lagos, no one shouted betrayal.
For the irritants who have been sending threat messages or calling to abuse me for not supporting Tinubu, do know that is not democracy. It is something else. I spent my youth years fighting autocracy and intolerance of the military and I am still willing and ready, even now, to stand up for what I believe , even if it will cost me my death. Enough said.
Senator Babafemi Ojudu writes from Abuja
EKITI 2022: Time to Place High Premium On Reward Mechanism
By Ahmed Salami
Without any further change in date, come January 27, members of the All Progressives Congress in Ekitii state will file out to elect their candidate for the June 18 governorship poll. This is one action that is expected to be decisive, dispassionate and accurate to avert repeat of the past mistakes.
An ardent and inquisitive follower of the trajectory of political participation of the progressive party through many of its metamorphosis in Ekiti, would decipher that the APC is now confronted with the confounding issue of either allowing a repeat of the sordid past or break the continuity jinx that had been found unattainable since 1999.
Going by history, this is the third time the party is faced with taking critical decision regarding succession in politcs. It is expected that members should get it right by not being impetuous, emotional and arbitrary in taking actions.
The first time this situation happened was under Otunba Niyi Adebayo in 2003. The party failed in the succession battle and the scar was so deep that it trailed the party for seven years for it to get healed.
The second time was in 2014, when Governor Kayode Fayemi was seeking reelection. The party again failed in the succession bid before staging a dramatic return in 2018.
The 2022 therefore affords the opportunity to again test the party's might and dexterity to be able to respond to situation and make a success of it. That makes any decision taken on January 27 so pivotal either to the success of the party or its undoing .
The party members are now burdened by the crisis of how to make an option among the array of contestants that have shown interest for the plum seat and the best that can serve the interest of the party and boost the realisation of the succession is the Senator representing Ekiti Central, Senator Michael Opeyemi Bamidele (MOB)
In the coming election, APC shouldn't take Ekiti people for a ride or underrate their ability to act strange again as they did in 2003 and 2007.
Ekiti is a closely knitted enclave and they take political decision almost in unison. Once the decision is taken in Ado Ekiti, it reverberates to all the other towns and that makes it expedient for APC members to listen to the opinion in town and feel the mood of the people.
Without trying to Lord my opinion on the party, let there be conduct of an independent opinion poll today for APC members, one would realise that Ekiti people are largely for Senator Michael Opeyemi Bamidele.
Governorship is not won in Ekiti without a rich history of political participation. In 1999, Otunba Niyi Adebayo was able to weather the storm by riding on his father's crest to stardom. We could all attest to how the late Major General Adeyinka Adebayo opened up Ekiti as the Governor of the old Western Region . This actually buoyed his son's popularity and acceptability in the 1999 election.
Even in PDP, former Governor Ayodele Fayose was busy traversing every nook and cranny of Ekiti for three and half years offering many services to Ekiti people before he became a household name and won the 2003 election.
The incumbent governor, Dr Kayode Fayemi, became so loved and popular among Ekiti people because of his industry, dexterity and steadfastness in the way he prosecuted the judicial war against the PDP for three and half years before he was accepted by the electorate. By history and action, Ekiti people loved those who made cognate sacrifices for a course or people before gaining relevance.
Except we are deceiving ourselves, MOB remains the only aspirant in APC, who has contributed so hard and had made the right sacrifices for his name to be resonating across Ekiti.
Since 2003, he has been one of few financing the party and making the right connections with traditional rulers, religious leaders, youth groups, party leaders and ordinary Ekiti to galvanise support for APC.
Except the party no longer values members' contributions, they shouldn't have forgotten by now how MOB saved them from disgrace and opprobrium after losing in 2003. It became a slogan at a point for Fayose while deriding the APC that the party would soon go into oblivion, because no strong financial backing. But Senator Bamidele came and removed the derision completely.
In one swell swoop, Senator Bamidele in 2010 donated seven buses to the then Action Congress in one day when the ruling PDP could not boast of any. This substantiated how committed and loyal he has been to the progressive party.
The most memorable of his contributions was how he was shot in 2018 while fighting with Governor Kayode Fayemi to relaunch APC back to reckoning in Ekiti. He had a close shave with death and was saved through divine intervention. Against all odds, the party went ahead and defeated the PDP, which was the ruling party then.
While in Lagos as a Commissioner, his office was like a rendezvous for Ekiti indigenes, especially members of his political party. He used the opportunity to facilitate contracts for them among other helps to improve their wellbeings and ensured their stay in the progressive fold.
As a member of House of Representatives between 2011 and 2015, Senator Bamidele facilitated over 90 projects to his Ado/Irepodun/Ifelodun federal constituency, while also helping over 100 graduate to secure jobs among over 3,000 constituents he empowered through skills acquisition.
This time now, he has promised that he would uplift the party and bring a paradigm shift to the economic facet of Ekiti, through job creation, encouragement of commercial farming, fighting corruption and allow the party members take absolute ownership of the party for the benefit of all if given the ticket.
To corroborate the fact that he has the knack to actualise the foregoing, the Senator had in two years at the Senate sponsored bills to attract two higher institutions to Ekiti as a representative of the people.
Since he began his campaign, he has not abused anyone. He even made it clear that his friendship with Governor Fayemi remains inseparable. This signposted that he was not desperate to get the ticket through crook or do or die means.
On the impending party primary, Bamidele said: "APC members must open their eyes very well. We must not allow ourselves to be enslaved to moneybags. We shouldn't allow anyone to enslave us or buy our conscience, so that they can perpetually hold us hostage.
"Let us vote for a candidate that can win election easily. One that is acceptable to Ekiti in terms of character, integrity, competence and trust. A governor that can uplift Ekiti and bring positive change. Someone who can earn Ekiti the expected respect and one who won't act as an opportunist".
Senator Bamidele is a global citizen, who has carved a niche for himself as one politician with focus on selfless service delivery and attraction of democracy dividends to the poor citizens to upgrade their standards of living.
He has provided scholarship for thousands of Ekiti undergraduates and post graduate students, generate employments for many graduates, empowers widows, women, and unemployed youth for self-independence.
Without being exaggerative, as of today, Senator Bamidele has provided trainings in blockmaking, fishery, confectionaries,
poultry, soap making, sewing and others to over 4,000 constitutents in Ekiti Central. The records are there and those feeling skeptical can check all these facts."
Without sounding immodest, Senator Bamidele deserves the ticket, because he is the most experienced among the APC aspirants and the highest financier of the party during the time of lull.
This is the time to repay good with goodness. Time to show that APC places high premium on reward mechanism to serve as morale booster to members. They should reward this man with the governorship ticket this time to show that good deeds and loyalty to a party have a huge gain.
Ahmed Salami, A.
Media Consultant and Political Analyst writes from Abuja