AfCFTA: Forum calls for integration of gender in trade services negotiation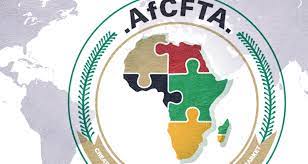 Participants at the African Regional Council of Women conference have called for the integration of gender in Africa Continental Free Trade Area (AfCFTA) negotiation in trade services.
The participants made the call in a communique issued at the end of a three-day conference tagged; "New Awakening for African Women" in Abuja.
The communiqué, which was made available to newsmen by the National President, National Council of Women Societies (NCWS), Mrs Laraba Shoda was organised by the council.
The conference was organised in collaboration with the Association of Local Governments of Nigeria (ALGON) and Partnership for Advancing Women in Economic Development.
The forum called for implementation of a trade facilitation agenda to improve safety and reduce the time and cost involved in trading, particularly for small-scale female traders.
The communique noted the need for women to be provided with targeted skills on development and training in local content and rules of origin requirements, sanitary and other technical requirements to meet AfCFTA trade standards.
They also called for the involvement of civil society, NGOs, including organisations representing female traders and women's business associations in national AfCFTA committees.
The communiqué also called for provision of gender training for trade negotiators, to create a stronger understanding among technical officials of the links between trade and gender.
It also advocated investing in women employment, entrepreneurship and economic empowerment, including Public-Private Partnership schemes.
According to the communique, there is the need to support mentorship, networks, information sharing and on-the-job training, re-training, technical education, especially product packaging and food security.
It said increasing the access of women-owned businesses to corporate supply chains and improving women's access to finance through a range of innovative financing instruments ranging from micro loans to venture capital was key.
The forum also observed that proper partnership with the media to sensitise people on gender-based violence in the society should be encouraged.
It noted that the importance of housing as one of the fundamental needs of human existence apart from food and clothing was also noted.
The forum encouraged women to develop interest in the sector as developers.
"Even though the housing sector is considered as enterprise for men, women are known to be better home managers.
"Women have  also been charged to key into the partnership signed with the Federal Government of Nigeria/Family Homes by the Real Estate Developers Association of Nigeria (REDAN) for the provision of affordable houses," it said.
The conference also called on government at all levels to address the rising cases of insecurity in the country, so that citizens would be able to carry out their responsibilities without any fear.
"We as mothers are committed to the unity of Nigeria as one indivisible nation. (NAN)
Bauchi Blasphemy: We 'll not accept this brutal way of murder – CAN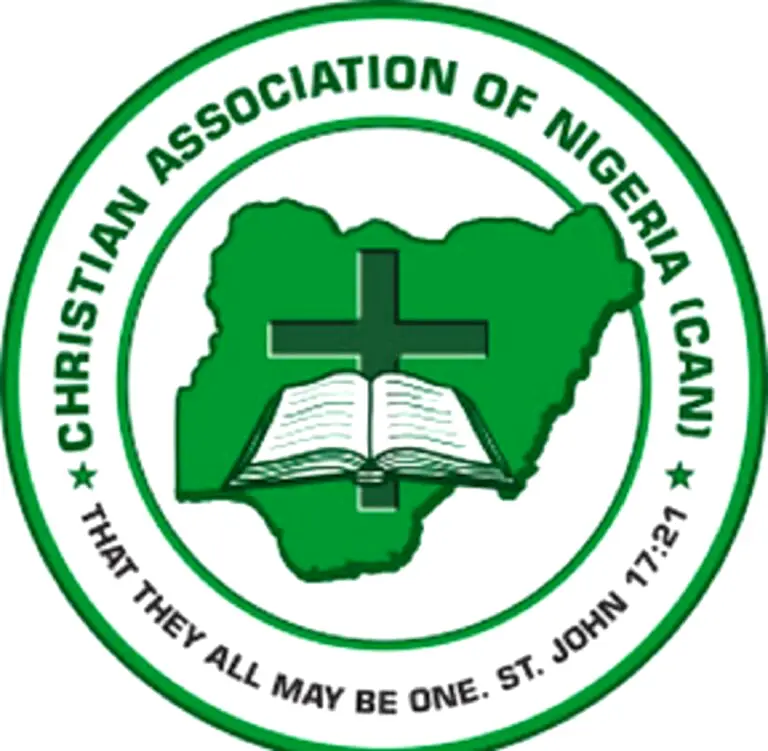 Chairman of the Christian Association of Nigeria ( CAN) in Kaduna State, Rev.Joseph John Hayab has raised concern over the allegation of blasphemy in Bauchi, saying the challenge now is for Government authorities and security agencies to act fast to address abuse of the constitution before it leads to a more serious conflict that can not be handled.
He said in a statement on Saturday, that allegations of blasphemy have now become the new excuse by fundamentalists in Northern Nigeria to kill the remnant that bandits and terrorists have not yet killed.
"How can you justify the period of what happened in Sokoto, the allegation in Borno, the fake allegation on Babachir Lawal by one northern actor who we have on record how he made blasphemous remarks about
Jesus Christ but quickly went and brought it down on the internet to cover himself before coming out to falsely accused  Babachir Lawal the former SGF and today we are seeing another carnage in Bauchi under the excuse of blasphemy, "He said.
"We know and have evidence of how some of these allegations of blasphemy are false and just for blackmail or settling scores with perceived enemies or well-mannered young girls who have refused sexual advances by the opposite sex from another religion."
"We are also aware of how fanatics have in the past raised lies in the name of blasphemy."
"CAN wonder if the recent sermons we are getting from some Islamic clerics on what the Holy Quran says about what should be done if anyone is accused of blasphemy is unpopular amongst followers?"
"The challenge now is for Government authorities and security agencies to act fast to address this abuse of our constitution before it leads to a more serious conflict that can not be handled."
"Nigeria Christians most especially those of Northern extraction have for ages exhibited tolerance despite many provocations and lack of reciprocation of our love and friendship but these new tactics for killing our people from any and every accusation of blasphemy are unacceptable to CAN and all Christian faithful.
We will not accept this brutal way of murder and inhuman treatment of our followers to continue."
"Government and security agencies should come out to enforce the law on every murderer hiding under religion.
We will also wish to appeal to Christian leaders and parents to guide their children to resist any ungodly provocation that will make them says things that blood-thisty fundamentalist can easily use to kill them."
"CAN is appealing to religious leaders from both religious divides to intensify teachings about the evil of taking the laws into one hand and killing another person for whatever reason.
Allege offenders should be reported to security agencies or taken to any competent court of law for judiciary pronouncement.
Nigeria is not a banana republic but a nation we believe should be governed by the rule of law," he said.
Oyetola bags Vanguard 2021 'Governor of The Year Award' for Good Governance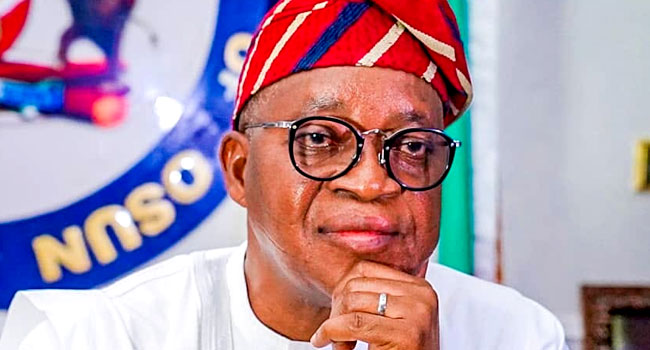 LAGOS EXPLAINS OKADA CLAMPDOWN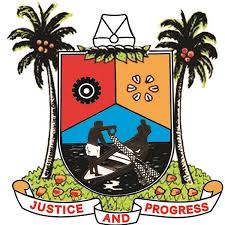 Lagos State Government has described the ongoing enforcement of restrictions on the operations of commercial motorcycles, popularly called okada, in certain parts of the State as a necessary step to curb their indiscipline, save lives and improve security.
Commissioner for Information and Strategy, Gbenga Omotoso, spoke on Channels TV Sunrise Daily about the new enforcement order given by Governor Babajide Sanwo-Olu and the backlash recorded in a part of the State.
According to Omotoso, the resurgence of Okada operations and acts of indiscipline being exhibited by riders have become a serious source of concern as many people have lost their limbs and lives through Okada accidents.
His words: "Our doctors are complaining that more and more people are coming with Okada-related emergency. About 1,712 accidents have been recorded in Lagos in the first quarter of this year. Out of this figure, about 45 percent; to be precise, 767 of the accidents were caused by Okada. And it is shocking to know that about 54 percent of the victims are between the ages of 30 and 39. These are our able-bodied young people who are getting cut down like that all because they mounted okada."
Attributing the high fatality rate of riders and passengers to plying about 500 highways, major roads and bridges, which the Road Traffic Law prohibited, Omotoso affirmed that Governor Babajide Sanwo-Olu's order was to reinforce the law and give the riders an opportunity to move out and find some other things to do.
He said: "There is a Law that lists all the routes commercial motorcycles are restricted from plying. The Law is still there; it has not been repealed. So, the enforcement is not new and it is going to continue as the June 1st deadline stands."
Describing as unfortunate the insecurity in some parts of the country that has forced many people to migrate to Lagos to make ends meet by riding Okada, the Commissioner explained that the development led to complaints from residents who have expressed their rejection of okada.
"Lagosians are worried about the mystery of Okada; they don't know where they come from; the riders are unknown; they don't even have number plates. They don't come for LASRRA registration, so we can't account for them," he said.
Speaking further, the Commissioner described the approach to the renewed enforcement as well planned and strategic because the State expected the kind of backlash the exercise has generated, but assured all that it was an experience the law enforcement agents were used to.
On possible increase in crime rate, following the enforcement, Omotoso said "everything the law enforcement agencies need in terms of equipment, welfare and encouragement would be provided for them to step up enforcement and security of lives and property."
The Commissioner expressed the determination of Governor Babajide Sanwo-Olu to ensure full enforcement and allayed fears that the government would want to go back because of politics.
He said: "Mr. Governor is a man of integrity; he is a man of his words. He is going to ensure that whatever it takes to enforce the law will be done. We have been encouraged by Lagosians who have seen the danger and who feel that moving with Okada from one place to another because it is very fast cannot be compared to the security threat they pose. The goal is to have a Lagos without motorcycles because there is no megacity in the world that you go to and find this kind of mode of transportation.
"It is also preposterous for anybody to say for our votes come and mess up Lagos. No, Mr. Babajide Sanwo-Olu, the Governor, is not going to do that. This is the last time we are going to have this as the bikes are being crushed to show people that we are very serious, and communicate to those bringing them in, that enough is enough."
Omotoso advised okada riders to look for something else to do as there are so many opportunities in Lagos for anyone who wants to stay in Lagos and wants to be law-abiding.
"You should go and collect your LASRRA card and be an official resident of Lagos and find something to do. Artisans who left their jobs to ride Okada should find a reason now to go back to their jobs," he said.