Tope Alabi tender an Apology over controversy surrounding the song "Oniduro Mi" on social media.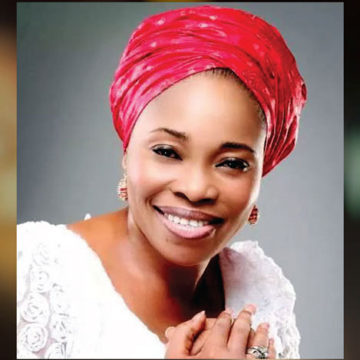 Popular gospel musician, Tope Alabi has responded to the controversy surrounding the song Oniduro Mi on social media.
She said "Let Me Acknowledge That My Mistake Was That I Externalised A Personal Message In Public; And I'm Awfully Sorry For Doing That."
Initially, I didn't want to delve into the controversy over the gospel hit song, "Oniduro," because I have intervened behind the scenes in concert with other stakeholders in gospel music ministry.
However, I discovered that online media would not allow the dust to settle calmly.
I want to state that Tope Alabi, Adeyinka Adesioye a.k.a Alaseyori and Tolu Adelegan are all members of the same family of God and they belong to the same calling – singing ministry.
"Adeyinka is my daughter in ministry. Her Pastor asked me to pray for her because she took after me, which I did wholeheartedly Envy who? Never!
I love the girl so much.
She can confirm to you, sir, that we relate so well. God has given each of us the grace to go as far as His enablement could carry us.
The atmosphere is wide enough for everyone to stretch her wings of gift without disturbing one another."
"……I'm being bombarded with calls and visits by Pastors since Monday morning till now. As we speak, another group of Pastors are coming in now. I guess it is because of this same issue.
"……I have been inundated with diverse counsel from different quarters. I hardly sleep since this matter started.
While I attend to Nigerian fans on phone calls and online chats in the daytime, our people in the Diaspora will engage me throughout the greater part of the night over the same matter.
"…..I'm not a perfect person yet, I'm still a work in progress in the hands of God.
I want people to see me as a mere mortal with my own weaknesses, human frailties and as a learner in the limitless knowledge of God.
I am who I am today only by the mercy of God and the support of millions of gospel music lovers.
I have no support base elsewhere outside the awesome Nigerians who feel uncomfortable with my statement.
I see the depth of anger as the measure of their love, admiration and solid support for me and for all of us in the singing ministry.
"Let me acknowledge that my mistake was that I externalised a personal message in public; and I'm awfully sorry for doing that.
My friends, colleagues and leaders in ministry who criticized me either openly or privately simply feel disappointed because of the love we share.
We are too knitted in the Body of Christ to allow anything to divide us.
Human factor is part of our life.
"For those who keep quiet but chose to intercede for us on their knees instead, may God honour them all.
And for those who defended me even without speaking with me, I can't appreciate them enough."
"…… Sister Tolu Adelegan is a woman I hold in high esteem. Adeyinka, like I said earlier, is my daughter in ministry, they are all valuable sisters and associates that nothing can separate us.
This is a mere fog, it will fade away in no time.
"For the comic fellows who are already releasing comedy skits over the matter, I burst into laughter (she laughed again) watching some today.
What a creative people we are. Nigerians are awesome minds who will fashion out tension relieving stuff from every situation.
…I appreciate them all. The Bible says in Hebrew 12: 14 that we should pursue peace with everybody and holiness, those are the conditions for us to see God. This is the acceptable path for all of us to follow…
Daniel Okoh is the New CAN President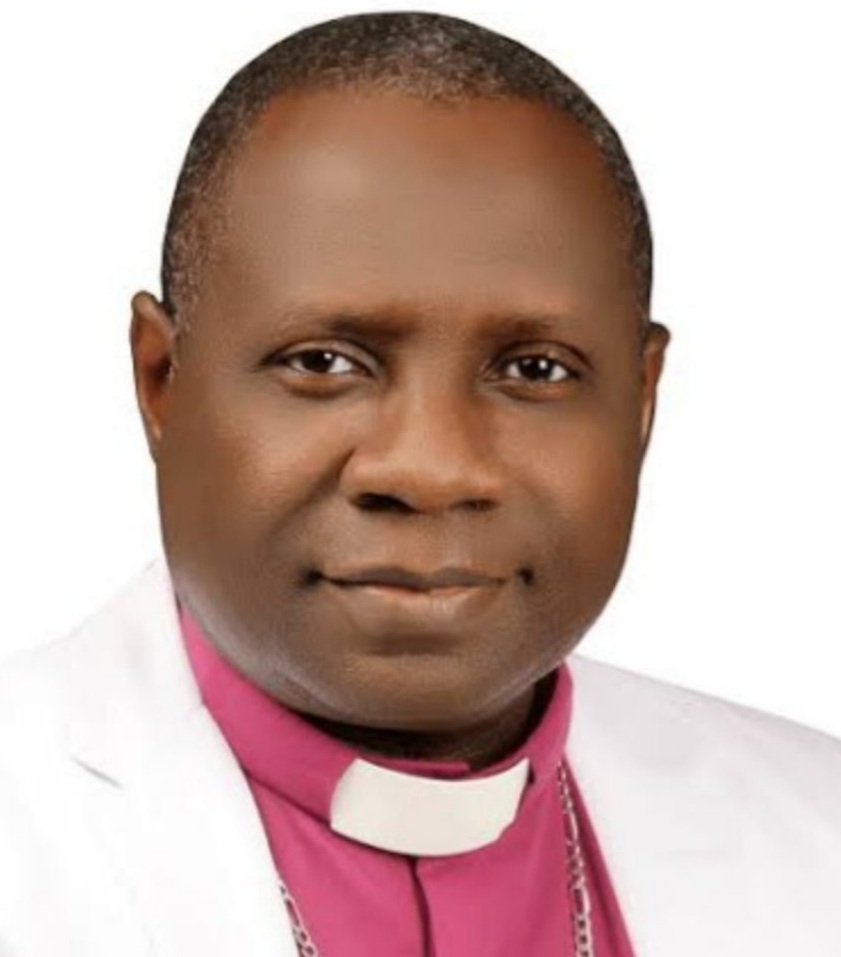 Rev. Daniel Okoh is now the new president of the Christian Association of Nigeria, (CAN).
The announcement is contained in a statement made available to Newsblast in Abuja by the CAN General Secretary, Mr. Joseph Daramola.
Okoh is the General Superintendent of Christ Holy Church, also called Nation Builders (Odozi-Obodo).
The Christian body comprises five blocs: Christian Council of Nigeria (CCN); Catholic Secretariat of Nigeria (CSN); Christian Pentecostal Fellowship of Nigeria (CPFN)/Pentecostal Fellowship of Nigeria (PFN); Organisation of African Instituted Churches (OAIC); TEKAN and ECWA Fellowship.
The umbrella Christian body in Nigeria is scheduled to hold its General Assembly today Wednesday ,July 27, which will usher in the new administration.
The assembly also marks the end of the tenure of His Eminence Samson Olusupo-Ayokunle and other members of the National Executives in his team.
The outgoing CAN president thanked all Nigerians for their support and prayers, which he said led to his successful tenure.
Today, CAN's pre-assembly, symposium and NEC meeting will begin, while the general assembly, sent-forth service and dinner will hold tomorrow.
The handover ceremony and beginning of a new regime will take place this coming Friday July 29.
Legendary South African Gospel Singer, Pastor Lionel Peterson Has Passed Into Glory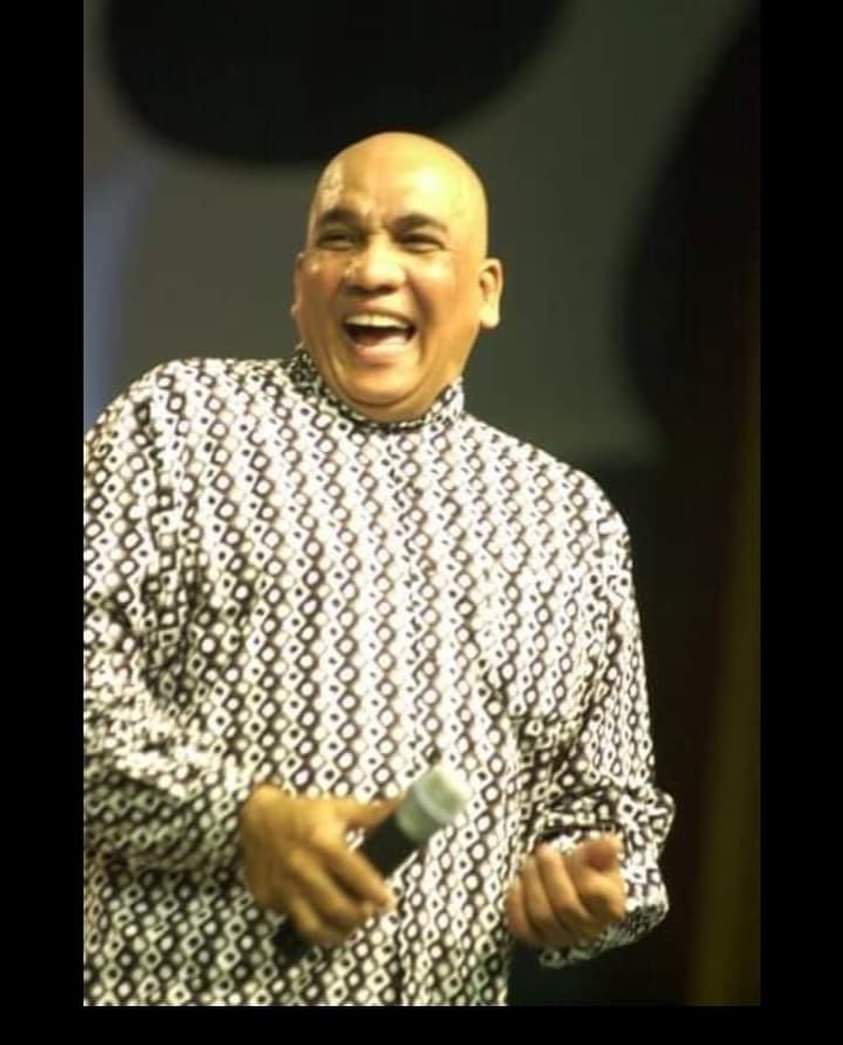 Legendary South African gospel singer and Pastor Lionel Peterson has passed on to glory at 74, following undisclosed health issues.
The gospel singer passed on to glory on Thursday the 14th of July. SelahAfrik had reported on "Peace(Jehovah Knows)" crooner health issues in 2017, reporting that he needs assistance.
This was after the post made by Producer, Wilson Joel  aka, Music Magnate.
The late gospel singer, also served as a pastor at Rhema Church. He was popularly known for his Folk gospel music.
He became a pastor while performing Gospel music at the church due to his commitment to his religion and music.
His first single "Come Back Liza" received an award in South Africa..
Lionel Peterson who was in a band named Thunderballs and later joined a unique group named The Miracles in 1969. He also joined a Soweto group as he later joined the Rhema Church, where he recorded many of his songs and album.
Lionel has stopped performing since 2016, when his health deteriorated.
Although the cause of death has not been revealed by his family or friends, As Lionel Peterson dies, he leaves behind a musical legacy that will be remembered for years to come.
Easter: Kumuyi preaches righteousness, peace, patriotism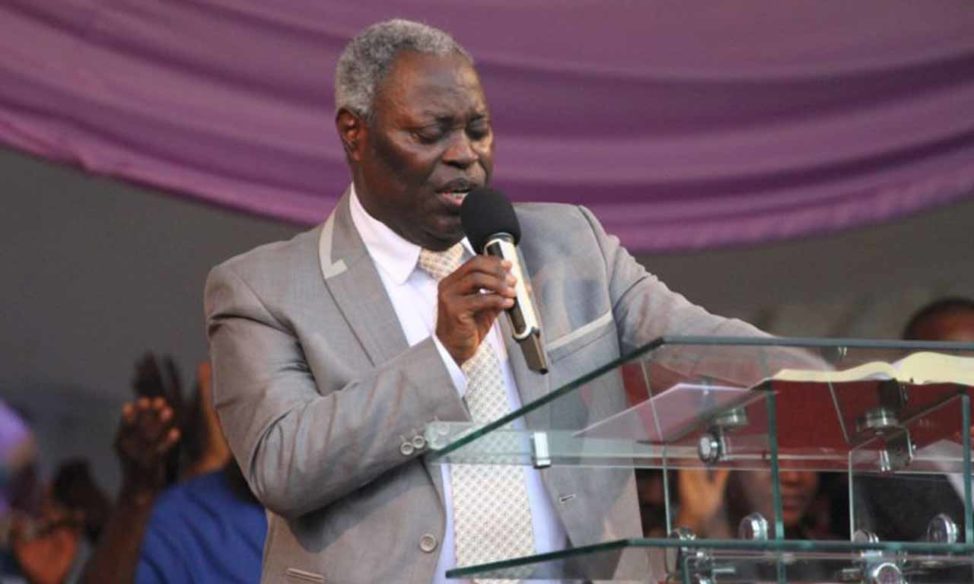 The General Superintendent of the Deeper Life Bible Church, Pastor William Kumuyi, has advised Nigerians to shun vices and embrace righteousness, which the event represents.
Delivering his Easter message, themed "Risen with Christ," the cleric urged that the significance of the celebration must be internalised through renewal of lives.
"As the power of resurrection comes upon your life, it comes with renewal.
"The renewal is not limited to individuals, but available for the nation of Nigeria, continent of Africa, Asia, America, Europe and others
"Such renewal has the capability to affect your mind, heart, energy, vision, conscience, among others."
In the same vein Pastor Adonri Osaretin of the Redeemed Christian Church of God, Spring Forth Zonal Headquarters,  Lugbe, Abuja has urged Nigerians not to give up as God has not finished with them.
Osaretin gave the advice at the RCCG Spring Forth Easter Music Concert titled; "The Galilee Experience".
He explained that the Galilee experience was what happened to Apostle Peter, who had denied Jesus thrice during the Crucifixion.
He said that Apostle Peter returned to Galilee and he did not give up, he still waited on the Lord and returned to Him.
The cleric said that "the truth is that the time for waiting is a period that your faith and patience are put to test.
"Your reliance on the Almighty God must be total.
"Things may happen in the country as you don't want, or expect but don't give up."
He acknowledged that it was good to give God thanks for all the good things "we have received".
Osaretin urged Christians to believe in God and all His deeds with all their faith firmly in place, adding, "we are bound to have greater testimonies this Easter and beyond".
The News Agency of Nigeria (NAN) reports that various parishes made songs presentations as various Bible verses were read.
(NAN)