USAID partners FG on accountable financial system for quality education, others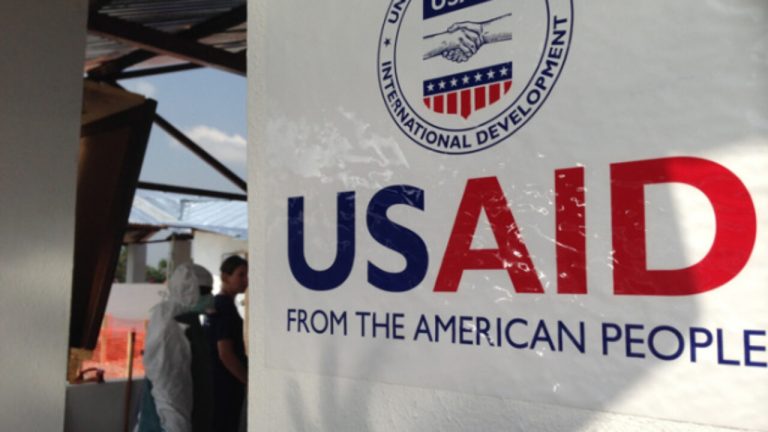 United States Agency for International Development (USAID) through its Accountability, Transparency and Effectiveness (State2State) project, is partnering with the Federal Government for a transparent financial management system in 36 states in Nigeria.
Mr John Onyeukwu, Deputy Chief of Party of the State2State project, disclosed this to the News Agency of Nigeria (NAN) in Abuja on Tuesday, at the sideline of a three day workshop for six focal states.
The focal states are Akwa Ibom, Adamawa, Bauchi, Ebonyi, Gombe, Sokoto.
Onyeukwu said that part of the focus of the project was to enable states of the federation to run accountable financial systems that would provide quality service in basic education, health and other priority sectors.
He further said that State2State, a five year project, meant to run from 2020 to 2025, was to ensure that public finance management was not only transparent but inclusive.
"When there is public finance management and citizens are involved, there is less conflict, there will be development and states will be able to make the right investments.
"Also, citizens will be able to have quality services in basic education, primary healthcare as well as Water, Sanitation and Hygiene (WaSH).
"We know states have their priority projects but in the hierarchy of human needs, you will realise that education, health and WaSH are things that can pull us out of poverty," he said.
The chief of party noted that the project was designed to ensure that states were major stakeholders.
He added that governors of the six focal states had been briefed on the project and had registered their commitment to making it achieve its aim.
While explaining the activities of the project, Onyeukwu said one of the major focuses was helping states develop the Medium Term Expenditure Framework (MTEF) of between 2022 and 2025.
"In this project, the budget cycle is an important factor, where there has to be a Medium Term Expenditure Framework (MTEF), which is a three year plan, from which budget is derived every year.
"So, all our benefitting states are in the process of initiating their budget for the year 2022.
"What USAID is doing is to help the states prepare the MTEF so that it will be an easy ride for them," he said.
He disclosed that besides State2State, there was a 750 million dollars World Bank project called State Financial Transparency Programme, which states could benefit from.
He said, "our ambition is to ensure that the states we are working with will be the top six states in that process in the next programme.
"The project is designed in a way that states, which base their performance on certain indices like publishing their budget, will have access to the fund.
"This is another source of resources for states to pay bills, particularly now that federal revenue share is reducing.
"So states are very anxious to have additional revenue and manage what they have very well as well as make the citizens happy."
NAN reports some of the focal points of the workshop are, identifying fiscal risks and mitigation actions as well as sector and MDAs allocations and explanations.
Ibadan Poly reverse self, lifts suspension on Students' Union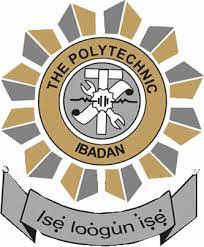 The Management of The Polytechnic, Ibadan has reversed itself and lifted the suspension earlier placed on the institution's Students' Union Government.
This is contained in a statement issued by the institution's Registrar, Mrs Modupe Fawale, in Ibadan on Monday.
The News Agency of Nigeria (NAN) reports that the institution had earlier suspended the Students' Union Executives and its activities indefinitely, over alleged protest by students in the early hours of Monday.
Fawale said that the reversal of the suspension order earlier placed on the union was based on interventions in order to allow for further consultations.
"The management has decided not to use the big stick on the students, as they have also sheathed their swords.
"The management will be holding meetings with the leadership of the students to address their perceived grievances," she said.
The registrar, however, said that the first semester examination, scheduled to commence on Jan. 9, remained postponed.
"A new date for the commencement of the examination will be announced to the students through appropriate channels," she said.
(NAN)
Establishment of Fed. University of Technical Education will address shortage of teachers, out of school children – Barau Jibrin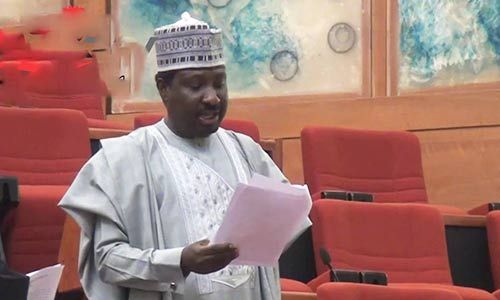 The Chairman Senate Committee on Appropriations and senator representing Kano North, Barau Jibrin has expressed delight that establishment of Federal University of Education (Technical), Bichi and Federal University of Agriculture, Danbatta both in Kano state will address the dual problem of out of school children and shortage of teachers in our schools.
Barau stated this Thursday at the public hearing organised by the Senate Committee on Tertiary Institutions and TETFund on the Federal University of Agriculture, Danbatta, Kano state (Establishment bill), Federal University of Education (Technical), Bichi Kano state (Establishment bill) and Federal College of Agriculture, Ubiaja, Edo state (Establishment bill).
Senator Barau who sponsored the bills for establishment of the two universities in Kano state said Federal College of Education Technical Bichi, which is being upgraded to university "is very famous in chunning out teachers who are teaching in the secondary schools, but there is lack of teachers needed in our universities.
"We have many private universities being established every year. So, there is that need to have a university in our area. You know we are lagging behind in terms of education. We need a university that will train teachers that will teach in these universities. That is very important.
He said Kano is not only the centre of commerce in northern part of Nigeria, but also centre of agriculture as they have the largest farm produce market in the whole of West Africa situated in Kano.
"Since we are known for agriculture, we need a university that will train farmers (agriculturists). We are not asking for too much because the establishment of these universities is for the benefit of the entire nation.
Talking about funding, the Kano North senator was optimistic that their hard work has resulted in "non-oil revenues growing every year".
"Now we are talking of an institution that will help develop agriculture, which is the main stay of our economy, which will increase our agricultural produce and translate into a better living standard.
On the disturbing issue of out of school children, which is mainly a northern problem, Barau said the establishment of the institutions is the best way to fight the menace.
"We are talking about training teachers. If you don't have this kind of institution you won't go anywhere . We are trying to fight this out of school children, which can be done by having the school and have the teachers. Teacher is the most important element to have children trained to be better citizens of the country.
Hon. Hamisu Ibrahim, Speaker, Kano State House of Assembly, who represented the Kano State Governor, Umar Ganduje, gave the assurance of Kano State Government to the Senate Committee that they provide all that is needed for the establishment of the two universities.
He expressed the gratitude of the government and people of Kano to Senator Barau Jibrin who sponsored the two bills for FUOA, Danbatta and FUE (Technical) Bichi.
The Speaker disclosed that primary and secondary schools have been made compulsory in Kano state through a law passed two years ago by the Kano State House of Assembly making it "compulsory and necessary for every child to be enrolled in school".
Prof. Mohammed Waidale, from Audu Bako College of Agriculture, Danbatta which is being upgraded to Federal University of Agriculture Danbatta and Dr. Andrew Ojienhekele from Ambrose Alli University, Edo state both spoke in favour of the bills.
According to Dr. Andrew, there is no single College of Agriculture in the whole Edo state and the current effort is "very commendable".
The Chairman Senate Committee on Tertiary Institutions and TETFund, Ahmed Babba Kaita was elated when there no single objection to any of the three bills, but said the committee was open to all views.
Nasarawa adopts Schools Rules, Regulations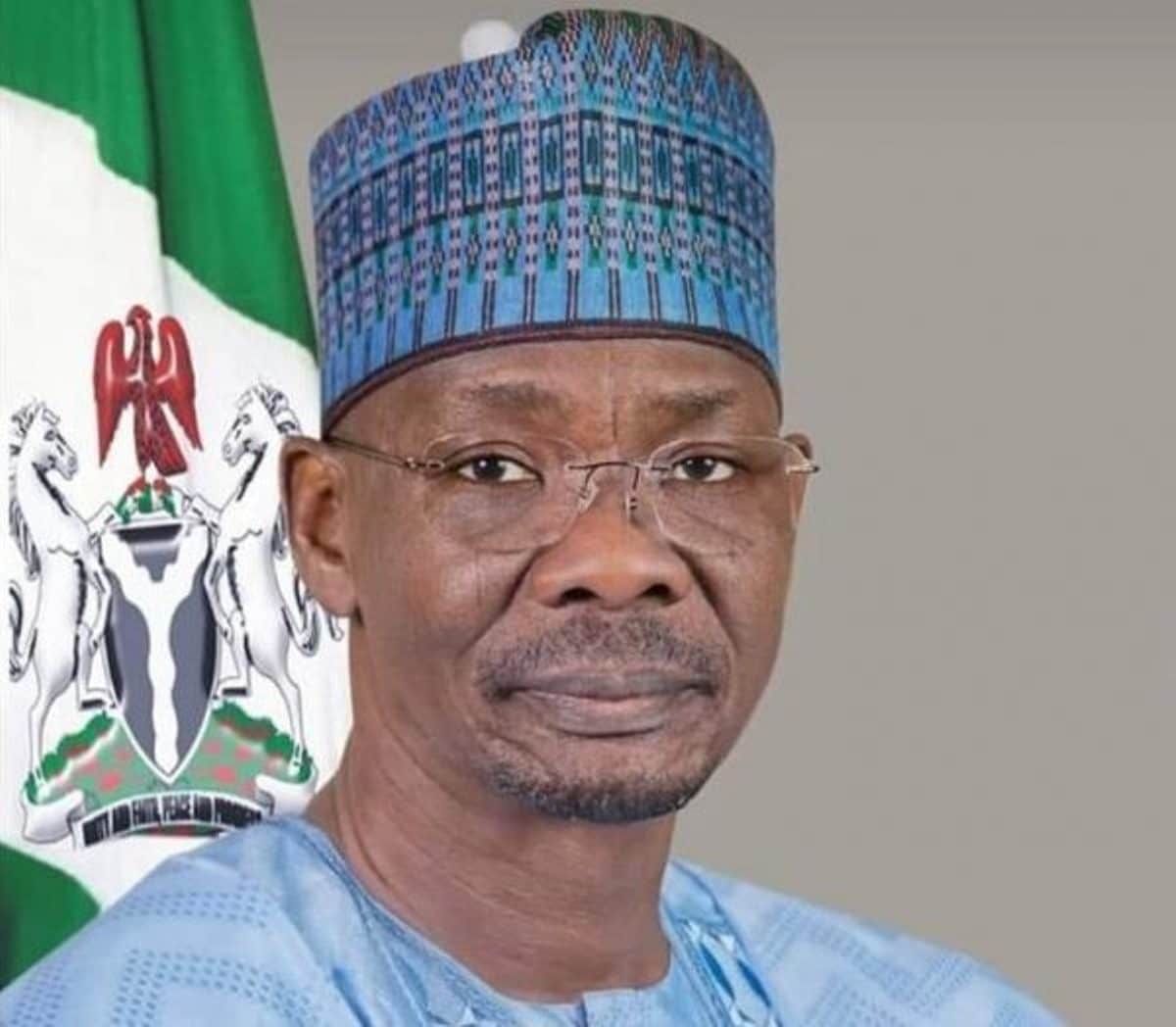 The Nasarawa State government has adopted the school rules and regulations for primary and secondary schools to govern learners, teachers and parents towards instilling discipline.
Nasarawa State Commissioner for Education, Hajiya Fatu Sabo, made this known while receiving the document from the Society for Family Health (SFH) on Wednesday in Lafia, enjoined all schools to ensure compliance.
The commissioner, represented by the Permanent Secretary in the ministry, Mr Mohammed Bala, said that the state had shown commitment in creating and supporting school system that "promote physical and mental health education of the learners".
Sabo explained that "the school rules and regulations is a comprehensive document resulting from collaborative work of major stakeholders in the state towards instilling discipline and nurturing learners in primary and secondary schools.
"In 2019, as part of the Our Right, Our Lives, Our Future (O3) Programme, the Society for Family Health, in collaboration with the federal and state ministries of education conducted an assessment of schools rules and regulations.
"The assessment revealed that while some of these issues were included in some school rules and regulations, many are not. A major problem is the lack of uniformity and standardisation of school rules and regulations".
Sabo, commending the UNESCO, Society for Family Health for supporting the adoption of the school rules and regulations in Nasarawa State, called on stakeholders to ensure full implementation across schools in the state.