Army releases new posting, as counter- terrorism operation gets new commander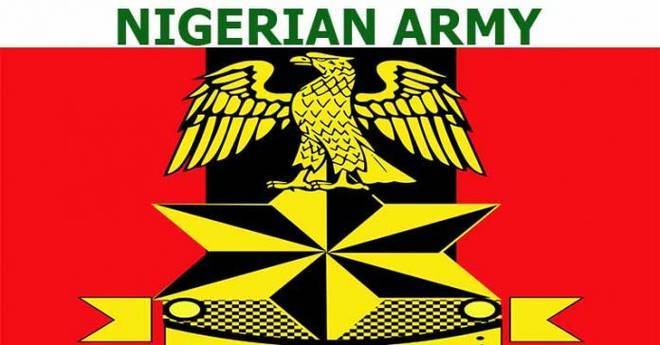 The Nigerian Army has announced the appointment Maj.-Gen. Chris Musa, as the new Theatre Commander of Operation HADIN KAI (OPHK), the counter-terrorism and counter-insurgency operation in the North East.
The Director, Army Public Relations, Brig.-Gen. Mohammed Yerima, said this in a statement on the new posting and appointments of senior officers, on Thursday in Abuja.
Yerima said that Maj.-Gen. Musa was redeployed from Nigerian Army Resource Centre while Maj.-Gen. F.O. Omoigui was appointed as Director-General, Land Forces Simulation Centre.
He also disclosed that Maj.-Gen. O.R. Aiyenigba was redeployed from Defence Headquarters to Nigerian Army Corps of Military Police as Provost Marshal (Army), while Maj.-Gen. I.M. Jallo was appointed Deputy Theatre Commander 1 OPHK.
"Others affected in the posting include Brig.-Gen. N.U. Muktar from Nigeria High Commission Islamabad to Office of the Chief of Army Staff and appointed Director of Procurement.
"Brig.-Gen. Onyema Nwachukwu, Director Defence Information moves to Headquarters Directorate of Army Public Relations and appointed Director and Brig.-Gen. A.E. Abubakar has been appointed Commander of 22 Brigade.
"Brig.-Gen. K.O. Ukandu moves to National Defence College as Directing Staff, Brigadier General I.B. Abubakar moves from Nigerian Army Armour School and appointed Deputy Director Operations.
"Brig.-Gen. A.M. Umar from Army War College Nigeria moves to Office of the Chief of Army Staff and appointed Chief of Staff to the Chief of Army Staff.
"Brig.-Gen. A.J.S. Gulani from Nigerian Army Armour School moves to Headquarters 24 Task Force Brigade as Commander," he said.
Yerima further disclosed that Col. K.E. Inyang had been appointed Military Assistant to the Chief of Army Staff, while Col. O.O. Braimah moves to Nigeria High Commission Islamabad as Defence Attachee.
According to him, that Col. I.P. Omoke moves to Defence Intelligence Agency as Assistor Director Foreign Liaison/ Liaison Officer (Army).
Yerima said that the posting was in line with the Chief of Army Staff vision to have a professional Nigerian Army ready to accomplish assigned missions within a Joint Environment in Defence of Nigeria.
"The Chief of Army Staff, Maj.-Gen. Faruk Yahaya urged all the affected senior officers to justify the confidence reposed on them.
"All posting and appointments are with immediate effect," he said. (NAN)
Amotekun Corps Arrest Suspects In Connection With Owo Church Attack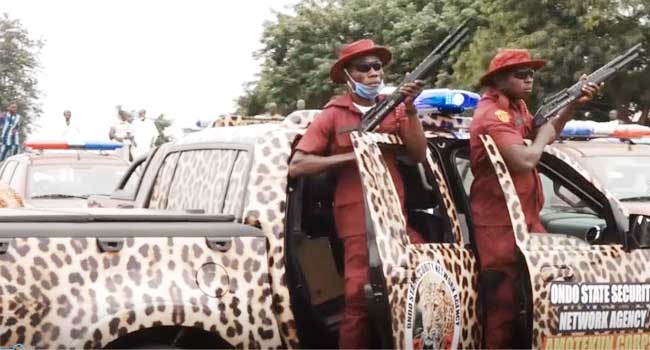 The Amotekun Corps in Ondo State have arrested a number of persons in connection with the massacre of worshippers at St. Francis Catholic Church, Owo, Ondo State.
The Commander of the Corp, Adetunji Adeleye made this disclosure while addressing newsmen in Akure, the state capital.
Adeleye, however, did not give the actual figure of the suspects arrested, but the corps leader was optimistic that everyone who was involved in the Owo Attack would be brought to book.
When contacted for confirmations, the Ondo State Police Command through its spokesperson, SP Funmilayo Odunlami, said the force is not aware of such and arrest.
Nevertheless, it is expected that the Amotekun Corps would hand the suspects over to the police for further investigations and onward prosecution.
This arrest is the latest development following the attack which left millions devastated across the country.
It comes barely 24 hours after President Muhammadu Buhari assured Nigerians that the attackers who he described as "cowards" behind recent assaults on churches in the country will be punished.
"As for the cowards, they will be punished for their crimes. We will bring them to justice.
Rest assured that the full might of Nigeria's formidable security and intelligence forces are involved in that endeavor," Buhari was quoted as saying in a statement by his media aide Garba Shehu.
"For now, I urge all Nigerians to come together in prayer-whether Christian, Muslim, or any of our great faiths- let us hold the victims and their families in our hearts and minds.
"Let us show the cowards who seek to divide us along religious lines that we will not be divided. Let us show them that Nigerians will continue to cherish what we share while respecting each other's differences. Let us show them that Nigerians will never be bullied by cowards, extremists, or terrorists."
According to President Buhari, the country's religious freedom and diversity are what makes Nigeria great.
Owo Church killing: Ondo Govt Opens Account For Donations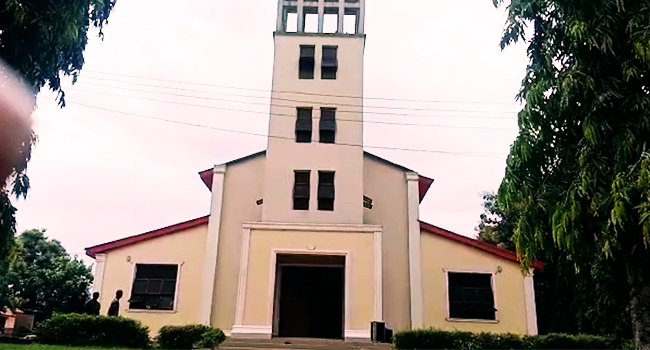 The Ondo State Government has opened an account to receive donations from people who may wish to assist the victims of the terrorist attack in Owo, Ondo State.
This was made known on Wednesday by the Chief Press Secretary to the Governor of Ondo State, Richard Olatunde.
He commended the donations received so far while calling on well-meaning individuals and corporate bodies willing to assist the victims of the terrorist attack may do so in the following account:
ACCOUNT NAME- ODSG- OWO TERRORIST ATTACK RELIEF FUND.
ACCOUNT NO -1401203148
BANK: PROVIDUS BANK
Governor Oluwarotimi Akeredolu has assured that the state government on its part will remain unshaken in committing its resources to the security of lives and property.
He noted that efforts are deepened to ensure that the survivors of the attack at various hospitals are given the best medical care.
Bandits Kill 32, Destroy Houses In Fresh Kaduna Attack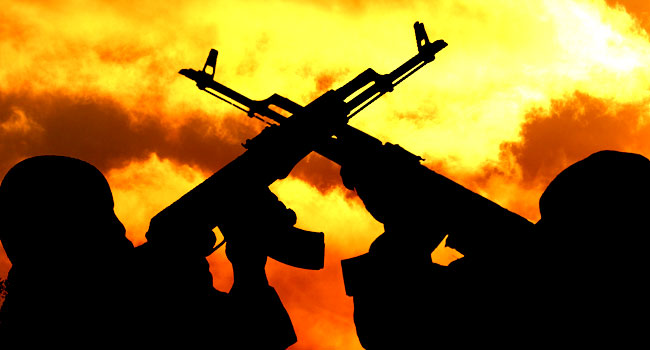 No fewer than 32 people have been reportedly killed by bandits in separate attacks on four communities within Kajuru Local Government Area of Kaduna State.
The affected communities are Ungwan Gamu, Dogon Noma, Ungwan Sarki and Maikori.
The police are yet to confirm the incident, but the District Head of Kufena, Titus Dauda , told Channels Television that the attacks occurred on Sunday and that 32 people lost their lives while a church and several houses were destroyed in the process.
He added that the bandits in their large numbers first attacked Dogon Noma in the early hours of Sunday morning, and killed several people mostly men , before proceeding to Ungwan Gamu and Maikori villages where they also killed people and burnt down houses.
The district head further disclosed that the victims have been laid to rest while the affected communities have been deserted by the residents due to fear of being attacked.
A resident of one of the communities, also claimed that a helicopter was seen shooting at the residents from the air, while the remaining bandits were on the ground to attack any fleeing residents.
However, a top security source countered the claim, saying that the military engaged the bandits both by ground and air, adding that this eventually forced the bandits to retreat.
Source: CTV