I'm not surprised by my husband's death, TB Joshua's widow declares
Wife of the late founder of the Synagogue Church of All Nations,  Evelyn Joshua has said the death of her husband was an act of God.
She said this when a delegate from the Lagos State Governor, Babajide Sanwo-Olu, led by the Commissioner for Home Affairs, Prince Anofiu Elegushi, paid her a condolence visit in the Ikotun area of Lagos.
TB Joshua died in Lagos on Saturday at the age of 57.
His widow, while speaking to officials of the state government, said the death did not come to her as a surprise.
She said, "What happened was an act of God. There is time for everything, like my husband would say. That was the word I knew from him very well. This is the job he was known for. This is what he was living for. That is what he was going to die for. So, it didn't come to me as a surprise.
I wasn't surprised when it happened. As we all know, he was in service that day. So, that's it."
Joshua's wife appealed to Sanwo-Olu to participate actively in her husband's burial, which she said would be made public very soon.
Speaking, Elegushi said, "We are here on the directive of the Lagos State Governor, Mr Babajide Olusola Sanwo-Olu to pay a condolence visit and offer prayers to the family of our beloved pastor and prophet TB Joshua."
The delegation later presented a condolence letter signed by the governor to the family of the deceased.
I made mistake in picking Atiku as my Running Mate in 1999 – Obasanjo laments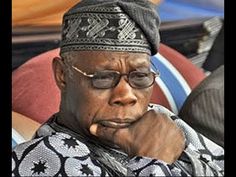 Ex-President, Olusegun Obasanjo, has disclosed that when he served as a head of state in 1999 as a civilian, he had made a mistake picking his vice.
Obasanjo made this statement while fielding questions from secondary school students at a program at the Olusegun Obasanjo Presidential Library (OOPL), Abeokuta, Ogun State.
Obasanjo admitted to making many "genuine mistakes" in his life while interacting with the students, but claimed that God helped him overcome them.
"Choosing my number two when I wanted to be president was one of the errors I made. But God saved me because it was an honest mistake, said Obasanjo.
Obasanjo while interacting with the students revealed that he had made many "genuine mistakes" in his life; saying, however, that God made him overcome them.
"One of the mistakes I made was picking my number two when I wanted to become the president. But because it was a genuine mistake, God saved me," Obasanjo said.
According to reports, Atiku Abubakar, the Peoples Democratic Party's (PDP) presidential contender, served as Obasanjo's second-in-command from 1999 to 2007.
Obasanjo and Atiku clashed with one and other for years while in government over matters they couldn't agree on.
When discussing his second error, Obasanjo claimed that it occurred when General Sani Abacha, a late military ruler, was going to arrest him and the American Embassy offered him asylum which he refused.
Obasanjo claimed that had God not intervened, he would have perished during his time in prison.
"When Abacha wanted to arrest me, I was told by the American ambassador that they will arrest me and that America has asked that I should be given an asylum. I said no. It could have been a mistake because I could have lost my life."
The Balogun Owu stated that God had saved him from many things that could have been a mistake.
When asked whether the youths could be allowed to rule the nation, Obasanjo expressed worries, stating that youths may never come into power should the current trend in Nigeria continues.
The former president regretted that in spite of the "Not Too Young to Run" campaign, people contesting to rule the nation are between 70 and 80 years old.
"How can the youths run," he asked, adding that the amount of money involved in going into politics would not allow youths to get to leadership positions.
5000 LAGOSIANS GET FREE HEALTH INSURANCE ON SANWO-OLU'S BIRTHDAY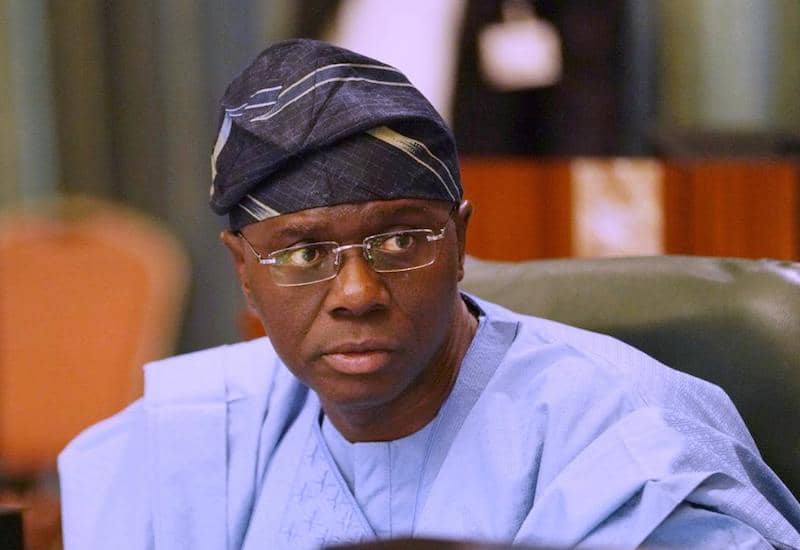 No fewer than 5000 Lagosians are to be enrolled in the Ilera Eko Social Health Plan – courtesy of the Lagos State Executive Council.
The gesture is to celebrate Governor Sanwo-Olu's 57th birthday on June 25 and in the spirit of his compassion for the indigent and vulnerable.
Beneficiaries will have access to quality health care services and drugs under the ILERA EKO Standard Plan at no cost to them.
Nominees will be selected from the Lagos State Social Protection Register. An equal number of the 5000 eligible beneficiaries are to be selected from the five IBILE divisions of the State and will enjoy Universal Health Coverage.
These beneficiaries have been identified using a multi-dimensional poverty index tool, which includes the poverty means-testing to ensure accuracy, reliability and validity of the data generated.
ILERA EKO is the State Social Health Insurance Plan managed by Lagos State Health Management Agency (LASHMA), which offers the basic minimum health plan that provides quality and affordable healthcare for all Lagos residents, especially the middle and low-income earners as well as the vulnerable.
Services on the Plan include: General consultations; Specialist Consultations; Management of uncomplicated chronic diseases (Diabetes, Hypertension, Asthma); Maternal and Newborn Care; Normal Delivery and Caesarean Section; Dental Care (with Composite filling) and Eye Care, including glasses.
There are also minor and major surgeries; laboratory tests and scans; HIV/TB Testing services; Emergency Health Services; Cancer Care and the provision of prescribed drugs.
A policy cycle under the ILERA EKO Health Insurance Plan runs for 12 calendar months in which an enrolee's policy is due for renewal before the 25th day of the 12th month to enable such subscribers have access to care the next month (Start of renewed policy cycle).
The selected beneficiaries will commence access to care from July 1, 2022.
Senator Ike Ekweremadu, Wife remanded as UK Court denies them bail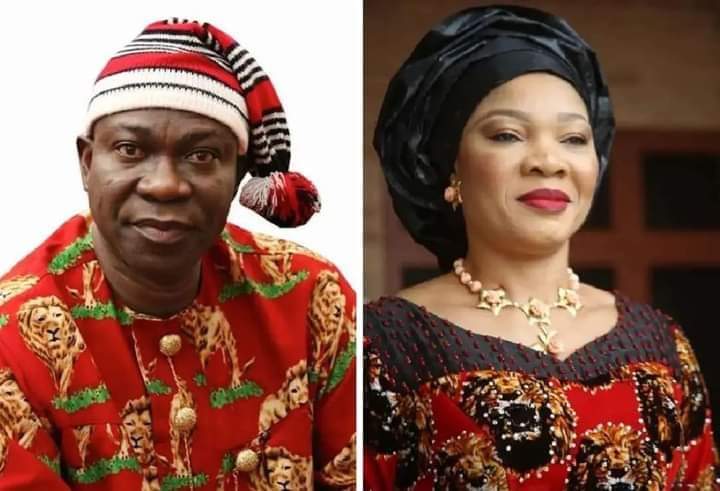 An Uxbridge Magistrates' Court in the United Kingdom did not grant bail to Ike Ekweremadu, former Deputy Senate President, and Beatrice, his wife, who were apprehended over attempted harvesting of organs.
It was gathered that the Nigerian couple was detained by the Metropolitan Police when they tried harvesting an unnamed child's organs.
When the Senator was arraigned on Thursday, the court refused to grant him bail but ordered that he should be remanded till July 7
The Metropolitan Police while confirming the arrest said in a statement that the pair were charged to court on Thursday following an investigation by the police' specialist crime team.
"Beatrice Nwanneka Ekweremadu, 55 (10.9.66) of Nigeria is charged with conspiracy to arrange/facilitate travel of another person with a view to exploitation, namely organ harvesting," the statement read.
"Ike Ekweremadu, 60 (12.05.62) of Nigeria is charged with conspiracy to arrange/facilitate travel of another person with a view to exploitation, namely organ harvesting.
They have both been remanded in custody and will appear at Uxbridge Magistrates' Court later today.
"A child has been safeguarded and we are working closely with partners on continued support."