Prophet TB Joshua dies at 57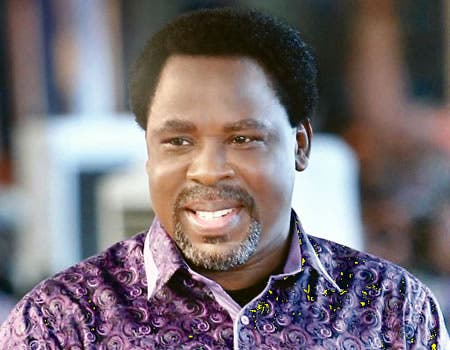 The pastor of Synagogue Church of All Nations in Lagos, Prophet TB Joshua has died at the age of 57.
This was announced in a statement titled, 'Prophet TB Joshua – June 12th 1963 to June 5th 2021,' issued on the verified Facebook page of his ministries on Sunday.
The cause of his death was not revealed. However, the statement said the clergyman spent his last moment on earth in the service of God.
"On Saturday 5th June 2021, Prophet TB Joshua spoke during the Emmanuel TV Partners Meeting: "Time for everything – time to come here for prayer and time to return home after the service."
"God has taken His servant Prophet TB Joshua home – as it should be by divine will. His last moments on earth were spent in the service of God. This is what he was born for, lived for and died for.
"As Prophet TB Joshua says, "The greatest way to use life is to spend it on something that will outlive it".
"Prophet TB Joshua leaves a legacy of service and sacrifice to God's Kingdom that is living for generations yet unborn.
"The Synagogue, Church Of All Nations and Emmanuel TV Family appreciate your love, prayers and concern at this time and request a time of privacy for the family.
"Here are Prophet TB Joshua's last words: "Watch and pray."
"One life for Christ is all we have; one life for Christ is so dear," the statement read.
Justice Tanko Muhammad Resigns As CJN
The Chief Justice of Nigeria, Justice Tanko Muhammad, has resigned.
Reports have it that Justice Muhammad resigned on Sunday night, citing ill-health as the reason for his decision.
Information also has it that arrangements are ongoing to swear in the next most senior justice of the Supreme Court, Justice Olukayode Ariwoola, as the acting Chief Justice of Nigeria.
According to reports, a formal announcement will be made shortly.
Until his resignation, reports had it that Justice Muhammad was seriously ill.
Last week, 14 justices of the Supreme Court had written him a letter to lament the decrepit state of affairs in the apex court.
In the leaked letter, the Justices accused the CJN of refusing to address the issues despite drawing his attention to them.
They complained of a lack of residential accommodation and vehicles at the court.
The justices further accused the CJN of gallivanting with his "spouse, children and personal staff," while not allowing them to travel with an assistant on foreign trips.
The justices decried the lack of legal research assistants, despite the magnitude of cases being adjudicated.
On erratic electricity supply, the justices said they have been confined to work between the "hours of 8 a.m and 4 p.m daily, for lack of diesel," after they were notified of the development by the Supreme Court's Chief Registrar, Hajo Bello.
2022 Ekiti Guber Poll: Biodun Abayomi Oyebanji is now the Governor Elect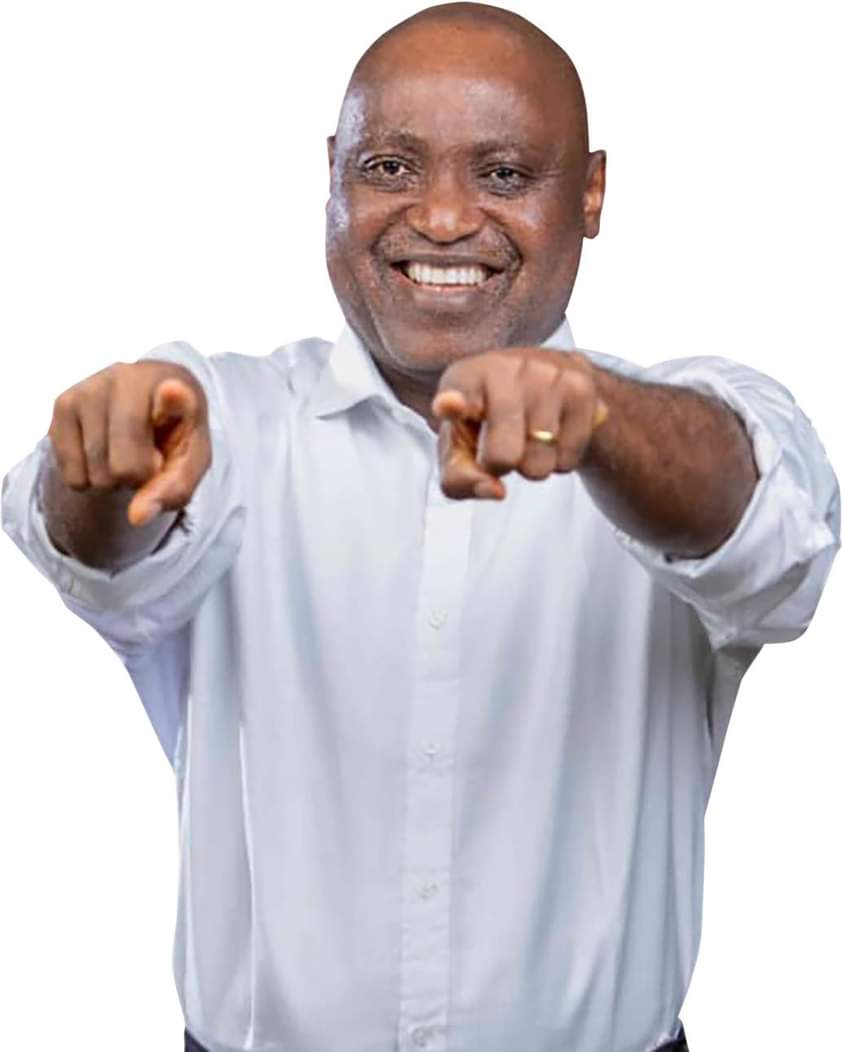 Breaking: APC Governorship candidate Biodun Abayomi Oyebanji has emerged the winner of Ekiti Guber Poll with 187,057
Breaking: Tinubu pays surprise visit to Osinbajo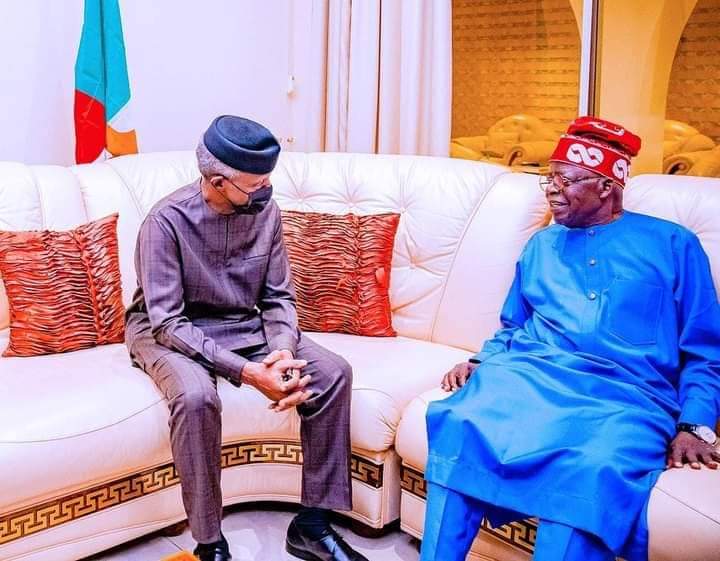 Presidential candidate of All Progressives Congress APC, Ahmed Bola Tinubu, has paid a surprise visit to one of the aspirants in the just concluded presidential primary ,Vice President Yemi Osinbajo at his Abuja residence on Thursday night.
A source in the presidency said Tinubu had earlier visited the President at his residence in the Presidential Villa and afterward decided to make a surprise call on Osinbajo alongside Lagos State Governor Sanwo-Olu.
According to the source, Osinbajo was in a meeting with Senator Kabiru Gaya, former Defense Minister Rtd Major General Dan Ali, and other associates.
Vice President Yemi Osinbajo came third with 235 votes in the just concluded presidential primary in Abuja.