President Buhari Calls for Global Support to develop the gains of Niger Basin.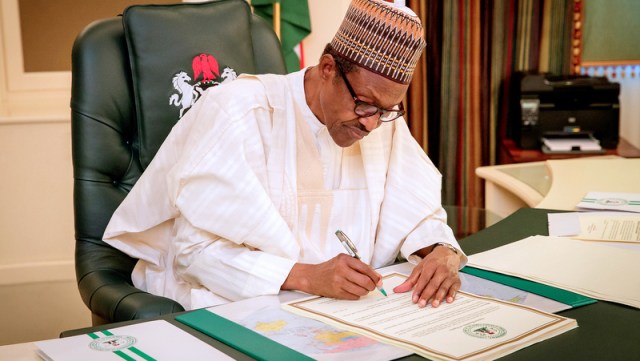 By Ejiroghene Fifen.
President Muhammadu Buhari has called for global support to develop the resources in the Niger Basin area, home to over 160 million people who depend on the River as a means of sustenance.
In a statement by his Special Adviser to on Media and publicity Mr. Femi Adesina, President Buhari Declaring open the 12th virtual Summit of Heads of State and Government of the Niger Basin Authority (NBA), said the Niger River commonly called Djoliba in Guinea and Mali, offers enormous development opportunities in the fields of agriculture, animal husbandry, fishing, fish farming, hydro-power, hydraulics and navigation.
According to him, ''It is therefore necessary to continue to promote its enormous potential for the benefit of our people, and to improve the socio-economic development of the region,''
The Nigerian leader expressed appreciation to Technical and Financial Partners, including African Development Bank (AfDB), the Global Environment Fund (GEF), the German Financial Cooperation (KFW), for identifying with the vision and projects of the authority.
He therefore urged them to continue to support efforts at developing the Niger Basin in the fight against pollution and the degradation of ecosystems, in order to manage its resources in a sustainable and equitable manner.
President Buhari, who is the outgoing Chairman of the NBA Leaders' Summit, also used the occasion to give account of his five-year stewardship, piloting the affairs of the institution.
''Excellencies, it has been a privilege to lead this Summit of Heads of State and Government for the past five years, since you all unanimously endorsed me as the Chairman at the 11th Summit held in Cotonou, Benin Republic on 8th January, 2016 to lead our common Institution.
''Of the several decisions taken at the Summit, only the decision on funding of the NBA 2016-2024 Operational Plan is yet to be fully implemented.
''It is pertinent to note that there are some on-going programmes like: support to Ground Water Management in Niger Basin (AGES), project II to strengthen NBA and its Member Countries' technical capacity and human resources for improving trans-boundary groundwater resource management in the Niger Basin, '' he said.
The President also listed other on-going programmes to include the Integrated Development and Adaptation to Climate Change in Niger Basin financed by the AfDB, GEF, KFW and NBA Member Countries to improve the resilience of the Niger River ecosystems and populations through a sustainable management of natural resources.
The Nigerian leader explained that the climate change programme will cover the nine NBA member-countries- Benin, Burkina Faso, Cameroon, Côte d'Ivoire, Guinea, Mali, Niger, Nigeria and Chad.
''Distinguished delegates, it should be noted, to our collective delight that these achievements were only possible with your active support.
''It is also my pleasure to tell this meeting that there is an improvement in our organization's financial status as member countries are striving hard to pay their annual contributions in a timely manner,'' he said.
The President also commended all member countries for their unflinching efforts towards contributing to the construction of a befitting Headquarters for the NBA, noting with appreciation the commitments made so far.
On behalf of member countries, President Buhari while thanking the outgoing Executive Secretary, Mr. Abderahim Bireme Hamid, for serving the Authority noted that the 12th Summit is expected to appoint a new Executive Secretary and a Chairman.
''At this Summit, my tenure as the Chairman Summit of Heads of State and Government of our common institution comes to an end as I will hand over to a new Chairman.
''I urge you to extend maximum cooperation to the new Chairman for continued smooth running of our Institution,'' he said.
SON insist on international best practices, set-up committee to audit, certify education sector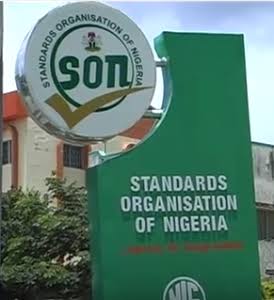 In ensuring that educational management system in the country deliver on their mandate of impacting knowledge and skills, the Standards Organization of Nigeria (SON) has inaugurated national technical committee for adoption and certification of education management standards.
At the inauguration in Abuja, Farouk Salim, Director General of SON, said one of the challenges facing Nigeria has been international standards both in products and services delivery, which is why the organisation is aligning to best international practice.
"One of SON mandate is to support all businesses in determining quality of products/services using ; standardization, certifications and quality assurance. As such our decision to adopt this international standard on educational organizations management system ISO 21001:2018 is apt at this time when we have opened our borders to all forms of trade with other African countries.
"It is important that we promote and sustain our learning institutions by ensuring that the services that are provided in our schools meet the needs of learners, promote equal opportunities for all students and earn the confidence and approval of learners' sponsors in order to contribute their quota to national growth and development," he said.
Salim, represented by Engr. Timothy Abner, Director Training services at the SON added that although government is doing a lot to upgrade the standard of products and the education sector, he however also noted there should be additional effort of adopting and establishing this international best practice will assist Nigeria to always deliver globally recognized services and products in different sectors of the economy.
The Committee is to draw up requirements for bodies providing audit and certification of educational organizations management systems.
Breaking: Ex-Police IG, Tafa Balogun dies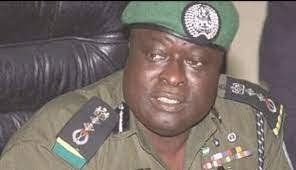 A former Inspector General of the Nigerian Police Force, Tafa Balogun is dead, firstweeklymagazine reports.
Balogun, who was eased out of office by the then President Olusegun Obasanjo over corruption allegations, reportedly died of heart related diseases in Reddington Hospital, Lagos today Thursday August 4, 2022.
Sources said he had been down for a while before passing on moments ago.
He was 75 years old.
Insecurity: PDP Senators stage walkout, calls for Buhari Impeachment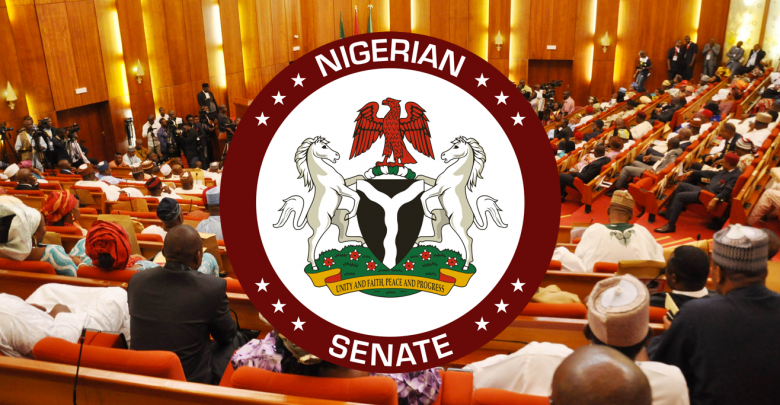 The Senate caucus of People Democratic Party today stage walkout from plenary session giving President Muhammadu Buhari six months to address mounting security challenges confronting  the country or face impeachment process.
The crisis started when Minority Leader of the Senate Philip Adudua called the attention of Senate President , Ahmad Lawan to the resolution of the Lawmakers to serve the President Buhari Impeachment notice if there is no improvement in Security situation after a period of time.
However, Lawan blocked the move by Senator Adudua a development that led to the walking out of chamber by the Opposition Lawmakers.
Speaking with Journalists at the National Assembly Complex, the Minority Leader of the Senate Philips Adudua said the security challenges has overwhelmed the President.
He explained that Abuja, the Federal Capital Territory is under threat of Bandits and terrorists .
According to the Minority Leader, Senate has passed so many resolutions which were aimed to address the insecurity challenges in the Country.
More details soon