UEFA president says Super League "rebels have paralysed themselves"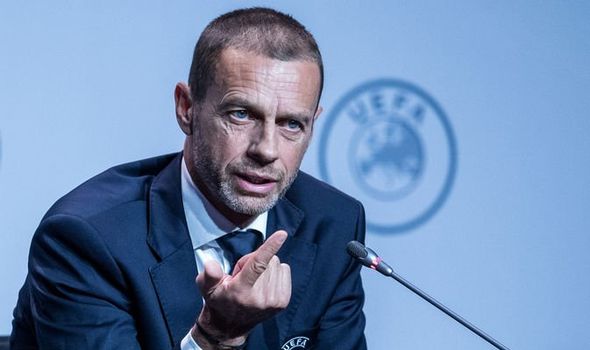 UEFA president Aleksander Ceferin says Juventus, Real Madrid and FC Barcelona have "paralysed themselves" with their commitment to European Super League (ESL) plans.
Nine of the 12 rebel clubs who signed up to the breakaway competition, announced in April, have withdrawn from the proposals amid a huge external backlash.
Juventus, Real Madrid and Barca alone continue to pursue the idea, insisting football is facing an "inevitable downfall" without reform.
UEFA launched disciplinary proceedings against those three clubs last week after previously agreeing "reintegration measures" with the other nine, who apologised for their part in the plot.
Refuting the suggestion that the ongoing power struggle could cripple the European game, Ceferin said: "They [the three rebel clubs] paralysed themselves with the approach they took.
"It's strange to read press releases that the three clubs out of thousands of clubs think their idea will save football and nobody else likes it."
Ceferin could offer no update on the disciplinary case as the committee involved is an independent body.
But he also questioned why Juve, Real Madrid and Barca would commit to next season's UEFA Champions League even while persisting with plans for an alternative competition.
"For me what is strange is that you publish you are still part of the Super League and then you send a letter applying to play in the UEFA Champions League.
"So, you are in Super League but play UEFA Champions League. It's quite hard to understand what they mean," Ceferin said.
"They should call us, send us a letter, ask for a meeting. They just sent some press releases saying they want to have a dialogue. It's quite a strange approach.
"It's really hard to understand what they want. If they say Super League exists —— and nobody prevents them from playing European Super League, the three of you can play your Super League.
"But they say they want to play UEFA Champions League as well at the same time.
"We are not afraid of those things. If the courts decide one way or another we have to be honest and work for football, which those clubs are not." (dpa/NAN)
2022 U-20 WWC: Netherlands Defeat Falconets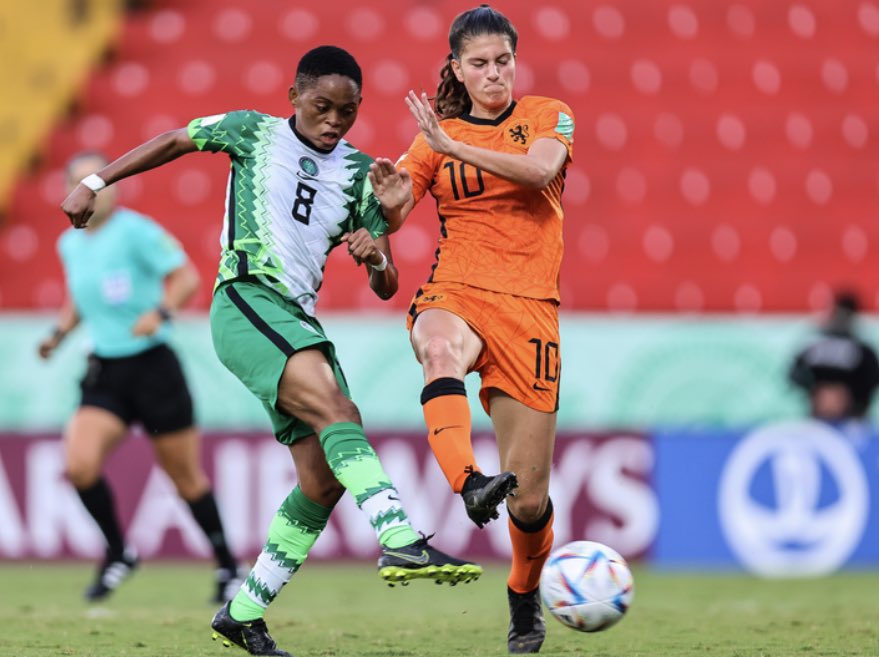 Two first half goals by the Netherlands earned them a 2-0 win against Nigeria's Falconets in Sunday's quarter-finals of the 2022 FIFA U-20 women's World Cup in Costa Rica.
It is a first ever appearance in the semi-finals for the Netherlands at the U-20 women's World Cup.
The last time the Falconets made it to the semi-finals was at the 2014 edition in Canada.
Victory against the Falconets means the Netherlands will take on Spain in the semi-finals.
FIFA Suspends Indian Football Federation Over Third-Party Influence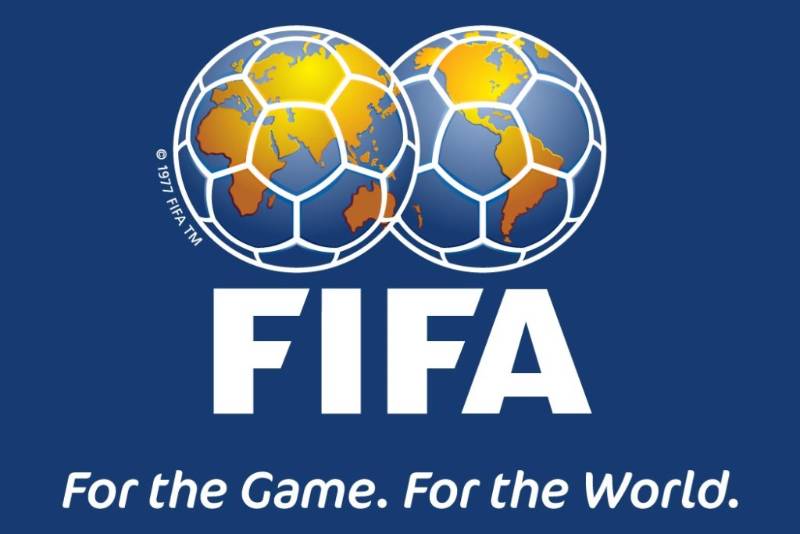 FIFA has suspended the Indian football federation meaning that the country will not currently be able to host the under-17 Women's World Cup in October.
Football's world governing body said its council unanimously decided to suspend the All India Football Federation "due to undue influence from third parties, which constitutes a serious violation of the FIFA statutes".
Federations must be free from legal and political interference, according to FIFA rules.
The AIFF is in disarray and being run by administrators after former chief Praful Patel stayed in office beyond his term without fresh elections, which courts ruled invalid.
Fresh elections are to be held on August 28 and the poll process began last week after India's Supreme Court approved a timeline prepared by the administrators.
India is due to host the U-17 tournament on October 11-30 but FIFA said on Monday that because of the suspension it "cannot currently be held in India as planned".
FIFA said that it was "in constant constructive contact with the Ministry of Youth Affairs and Sports in India and is hopeful that a positive outcome to the case may still be achieved".
Indian men's and women's national teams also cannot play junior or senior international games during the suspension.
Former men's captain Bhaichung Bhutia called the suspension "very harsh".
"At the same time I think it's a great opportunity to get our system right," he told Indian sports news outlet Sportstar.
"And very important that all the stakeholders — the federations, state associations, sport ministry — come together to get the system right and everybody work for the betterment of the sport."
India captain Sunil Chhetri had recently advised his players "not pay too much attention" to the FIFA ban threat as the situation was out of their control.
"The suspension will be lifted once an order to set up a committee of administrators to assume the powers of the AIFF Executive Committee has been repealed and the AIFF administration regains full control of the AIFF's daily affairs," FIFA said.
Dollar Rain for Amusan, Brume, others from Sports Ministry for Commonwealth successes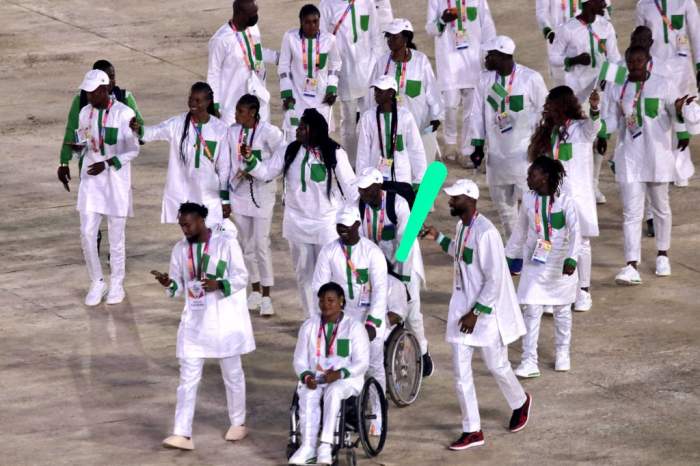 Team Nigeria medallists and their coaches at the 2022 Commonwealth Games have received their cash rewards from the Federal Ministry of Youth and Sports Development for their heroics in Birmingham.
Athletes who won gold medals received $5,000, silver medallist received $3,000, while bronze medallists got $2,000. Athletes who represented Nigeria in the 4 x100 relay received $15,000 for the team.
Amongst those who got rewarded are Women's 100m Hurdles Champion, Tobi Amusan, 200m Silver medallist and long jump winner, Ese Brume among others.
The Coaches and officials also got rewarded by the ministry for their roles in Team Nigeria's success.
The Minister of Youth and Sports, Sunday Dare ensured that three weeks camping allowance was paid to all athletes.