What Made Me Cry! -Dr Pastor Paul Enenche
The Boy Asked Me To Please Pray For His Father, Because From His Birth His Father Has Been Suffering Because Of Him, He Said He Want His Father To Rest.
TESTIMONY OF A BOY WHO WAS HEALED DURING WORSHIP, WORD AND WONDERS NIGHT 28th May 2021.
This boy was taken to India for surgery and his father was told to look for 25M for another surgery, he was placed on Oxygen at home by his father as instructed by the doctor, his left ear was blocked due to complications from the the illness, he was in pains, his father was restless, the boy has been going through all this pains and troubles without a biological mother, because he lost his mother too!
But while God's Servant Dr. Paul Enenche was Ministering standing on the altar and making some brutal Declarations, the young boy fell under the Anointing and had an encounter, according to his testimony, he said he saw the Snr. Pst. Dr. Paul Enenche coming from the altar to meet him where he was sitting and praying for him, he said in that encounter the Snr. Pst. Placed his hands on his chest and declared him freed, he fell under the Anointing still in the encounter, in other words he fell twice under the Anointing,, he fell physically and also fell in his encounter, bam! The healing was sealed, he came out with his father to give God praise, he was also prayed for to be healed of his left ear that was blocked, instantly he could hear again.. Beloved!
We serve a miracle working God..
At this time a lot of people could not hold themselves, it was an emotional moment as people began to cry and weep!
Do you know why I am crying Dr. Paul Enenche Asked?
The boy told me to pray for his father, because he has been going through a lot because of him, he said from his birth, his father has been suffering because of him!
The father was prayed for as requested by the boy.
The boy was healed from multiples medical conditions that almost took his life, he was discharged and acquitted by the power of God!
This is what church is all about
Easter: Kumuyi preaches righteousness, peace, patriotism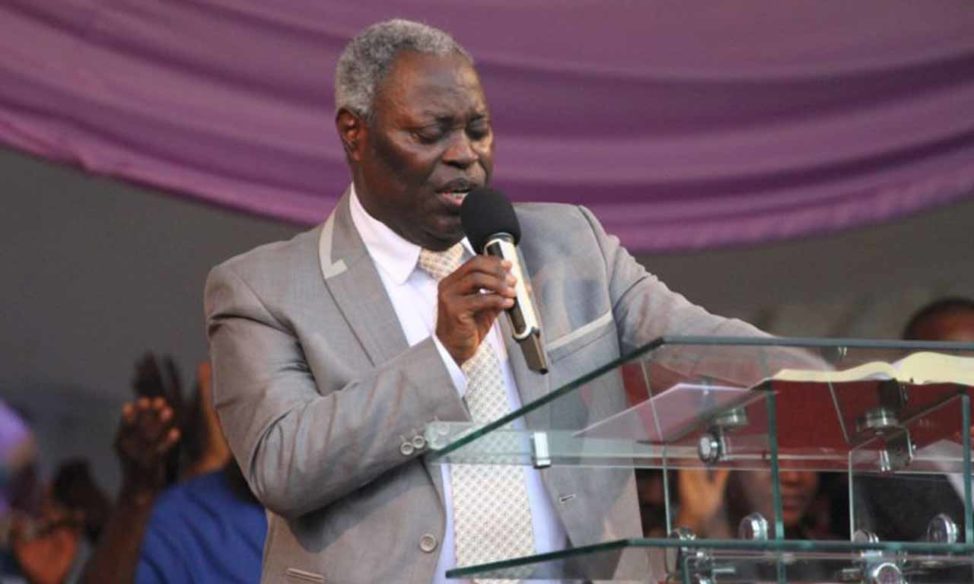 The General Superintendent of the Deeper Life Bible Church, Pastor William Kumuyi, has advised Nigerians to shun vices and embrace righteousness, which the event represents.
Delivering his Easter message, themed "Risen with Christ," the cleric urged that the significance of the celebration must be internalised through renewal of lives.
"As the power of resurrection comes upon your life, it comes with renewal.
"The renewal is not limited to individuals, but available for the nation of Nigeria, continent of Africa, Asia, America, Europe and others
"Such renewal has the capability to affect your mind, heart, energy, vision, conscience, among others."
In the same vein Pastor Adonri Osaretin of the Redeemed Christian Church of God, Spring Forth Zonal Headquarters,  Lugbe, Abuja has urged Nigerians not to give up as God has not finished with them.
Osaretin gave the advice at the RCCG Spring Forth Easter Music Concert titled; "The Galilee Experience".
He explained that the Galilee experience was what happened to Apostle Peter, who had denied Jesus thrice during the Crucifixion.
He said that Apostle Peter returned to Galilee and he did not give up, he still waited on the Lord and returned to Him.
The cleric said that "the truth is that the time for waiting is a period that your faith and patience are put to test.
"Your reliance on the Almighty God must be total.
"Things may happen in the country as you don't want, or expect but don't give up."
He acknowledged that it was good to give God thanks for all the good things "we have received".
Osaretin urged Christians to believe in God and all His deeds with all their faith firmly in place, adding, "we are bound to have greater testimonies this Easter and beyond".
The News Agency of Nigeria (NAN) reports that various parishes made songs presentations as various Bible verses were read.
(NAN)
Atiku felicitates with Pastor Adeboye at 80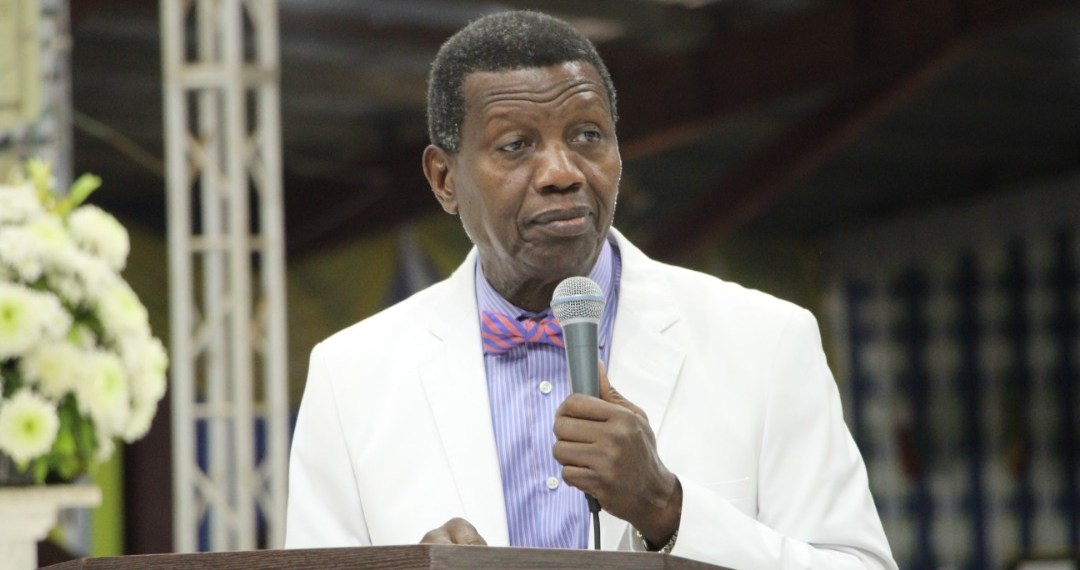 Former Vice President of Nigeria and Wazirin of Adamawa, Atiku Abubakar, has felicitated with the General Overseer of the Redeemed Christian Church of God (RCCG), Pastor Enoch Adeboye as he clocks 80 years of age on Wednesday describing him as a distinguished and rare breed preacher of the Christian faith.
In a statement issued in Abuja on Tuesday by his Media Office, Atiku said "Pastor Adeboye is a great man worthy of emulation, an astute teacher, an excellent coach and an exceptional role model who has inspired millions across the world and continues to be a shining light of the Christian faith."
He described Pastor Adeboye as an uncommon shepherd and a father figure, who by exemplary acts teaches his followers and mentees to live purposefully.
"I celebrate with you as you turn 80 years old today (Wednesday). You continue to inspire millions of people across the world with your infectious virtue of humility and your unique insight into the word of God. I wish you many more years of good health and faithful service in the service of God," Atiku said.
Gov Emmanuel reacts to the Passage of Pastor Ezekiel Atang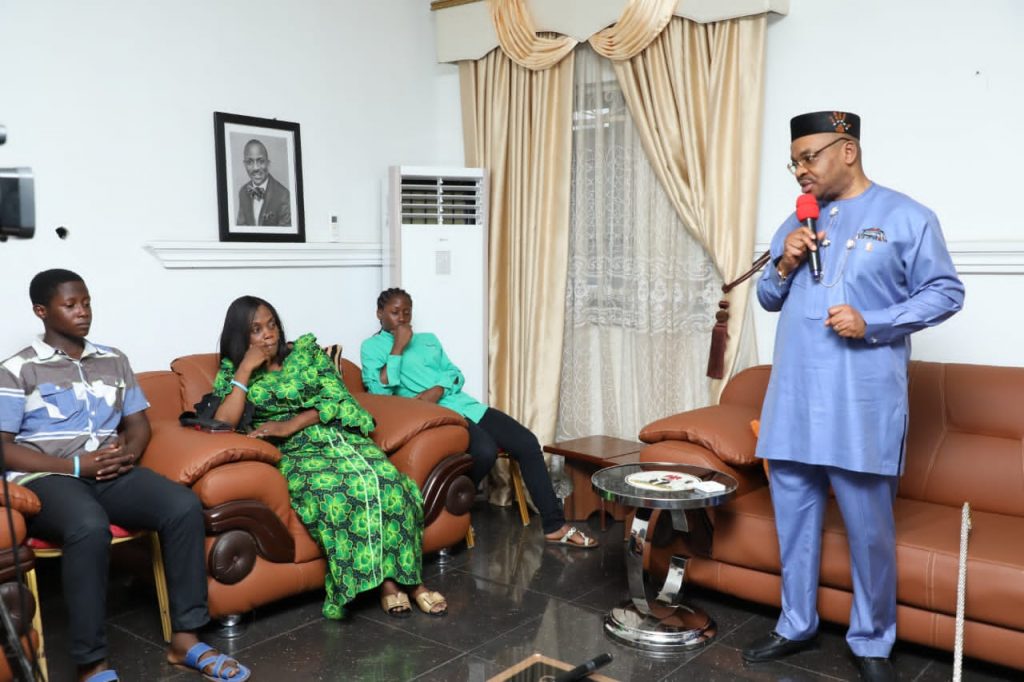 The Governor of Akwa Ibom State, Mr Udom Emmanuel, has commiserated with the family of late Pastor Ezekiel Atang, a renowned preacher in the state.
Atang, until his death two days ago, was the General Overseer of the God's House of Refuge, Uyo .
He died shortly after a three-day programme of Wordspring Gospel and Worship Centre, Onitsha, Anambra State.
In a statement issued by Akwa Ibom State Government Media Unit, the Governor visited the family to console them of the sudden demise of the pastor.
According to the statement, "His Excellency, Mr Udom Emmanuel, today visited the home of renowned Uyo based cleric, Pastor Ezekiel Atang who passed on suddenly two days ago.
"The Governor commiserated with the family on the demise of the Late Senior Pastor of God's House of Refuge who left behind his wife, Dr Dara Atang, three children, aged mother, elder brother and other relations."