S'WEST APC LEADERS BACK SOUTHERN GOVERNORS' POSITION ON OPEN GRAZING
…Reject separatist agitations; renew call for federalism, restructuring
…Sanwo-Olu hosts meeting of APC Govs, party leaders
Worried by unabated kidnapping and festering banditry threatening the peace of the nation, All Progressives Congress (APC) leaders in the Southwest met in Lagos on Sunday to deliberate the way forward.
Governor Babajide Sanwo-Olu hosted the meeting, which was held behind closed doors for about five hours, at the State House in Marina. APC National Leader, Asiwaju Bola Ahmed Tinubu, which was chaired by the former APC interim national chairman, Chief Bisi Akande, and Speaker of the House of Representatives, Rt. Hon. Femi Gbajabiamila.
Others are Governors of Ogun and Osun states, Prince Dapo Abiodun and Gboyega Oyetola, Minister for Industry, Trade and Investment, Otunba Niyi Adebayo, former Ogun State Governor, Aremo Olusegun Osoba, Gen. Alani Akinrinade (rtd), and Chief Pius Akinyelure.
Coming out of the meeting, the APC leaders strongly condemned separatist agitations and hate speeches, avowing their belief in the unity, stability and sustainability of the country.
They also threw their weight behind the position of Southern Governors on open grazing taken during a summit held on May 11, 2021 in Asaba, Delta State.
Chief Akande, who spoke on behalf of the APC leaders, said the attendees endorsed the ban on open grazing, as the decision would lessen tensions between farmers and herders, while also helping the long-term economic viability of both the farming and herding communities.
He said the party leaders were mindful of the short-term dislocation the ban on open grazing might cause, but added the Southern Governors' decision was in the best interests of all parties concerned.
The party leaders urged the Federal Government to provide short, medium and long-term finance through the Central Bank of Nigeria (CBN) for States and private individuals who may wish to set up ranches as part of the agricultural sustainability policy.
He said: "We endorse the position of the Southern Governors taken at their summit in Asaba regarding ranching.
We do so because such a decision will lessen tensions between farmers and herders while also helping the long-term economic viability of both the farming and herding communities.
We are mindful of the short-term dislocation this might cause but we are also mindful that this position is in the best interests of all parties concerned.
"We recommend that the Federal and State Governments cooperate fully with one another to enact the necessary measures to encourage this more effective and modern method of cattle-rearing so that both farmers and herders can pursue their livelihoods with greater productivity and in a more cooperative relationship that minimises the friction between these two important pillars of our agricultural economy."
The APC leaders expressed their concerns on security situation in the country, stressing that terrorism and criminality were threatening livelihoods of Nigerians adversely in many areas.
They urged the Federal Government to continue to allocate sufficient resources to enable the military and security agencies to tackle the security challenges.
The Southwest party leaders used the occasion to renew their call for restructuring and true federalism, where more power and resources are allocated to States to strengthen democratic governance and engender peace.
True federalism, they argued, will empower States to solve localised issues before they transform into national problem.
The party stalwarts said aside mitigating political competition for control of power, federalism would empower grassroots economic development and political reforms that will stand as bulwarks against the terrorism and criminality.
The communique reads in part: "For Nigeria to overcome the present challenges, we must do so with unity of purpose and action.
The desire for peace and the chance for a prosperous and just society is universal and transcends all regional, religious or ethnic divisions. Sadly, many public figures have made statements that spark division and undermine the needed unity of purpose.
"We urge government at all levels, security agencies, and public leaders across the country to do everything possible to prevent tension so that we sustain the necessary unity to defeat these challenges to our national security.
All responsible Nigerians must speak and act in a manner that strengthens our common cause against these common threats to our collective peace, justice and development.
"We restate our abhorrence of violence as a means to achieve either political or economic power and influence.
We strongly condemn violence of any form in any part of the country, regardless of ethnic or regional identity of the perpetrators of the violence or of the victims. Government must do all it can to protect potential victims and to assist those who have previously been victimized by terrorism or widespread banditry.
"We hold to the view that true federalism where more power and resources are allocated to the states will be an essential part in strengthening society and improving democratic governance so that we beat the present challenges but also engender durable peace and security. True federalism and the reallocation of resources and authority that comes with it will empower the states to solve localised issues before they spread and transform into national ones."
Bauchi Blasphemy: We 'll not accept this brutal way of murder – CAN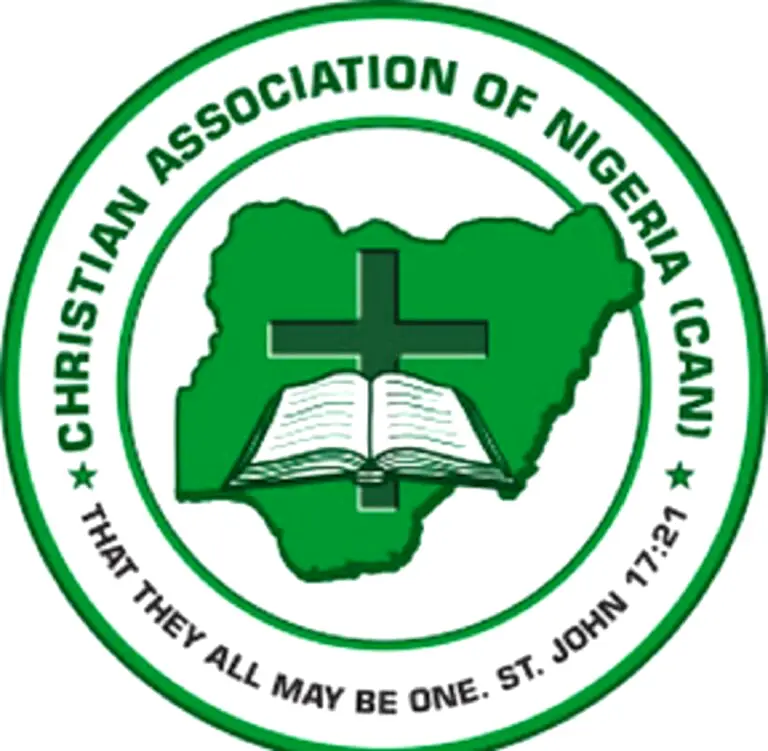 Chairman of the Christian Association of Nigeria ( CAN) in Kaduna State, Rev.Joseph John Hayab has raised concern over the allegation of blasphemy in Bauchi, saying the challenge now is for Government authorities and security agencies to act fast to address abuse of the constitution before it leads to a more serious conflict that can not be handled.
He said in a statement on Saturday, that allegations of blasphemy have now become the new excuse by fundamentalists in Northern Nigeria to kill the remnant that bandits and terrorists have not yet killed.
"How can you justify the period of what happened in Sokoto, the allegation in Borno, the fake allegation on Babachir Lawal by one northern actor who we have on record how he made blasphemous remarks about
Jesus Christ but quickly went and brought it down on the internet to cover himself before coming out to falsely accused  Babachir Lawal the former SGF and today we are seeing another carnage in Bauchi under the excuse of blasphemy, "He said.
"We know and have evidence of how some of these allegations of blasphemy are false and just for blackmail or settling scores with perceived enemies or well-mannered young girls who have refused sexual advances by the opposite sex from another religion."
"We are also aware of how fanatics have in the past raised lies in the name of blasphemy."
"CAN wonder if the recent sermons we are getting from some Islamic clerics on what the Holy Quran says about what should be done if anyone is accused of blasphemy is unpopular amongst followers?"
"The challenge now is for Government authorities and security agencies to act fast to address this abuse of our constitution before it leads to a more serious conflict that can not be handled."
"Nigeria Christians most especially those of Northern extraction have for ages exhibited tolerance despite many provocations and lack of reciprocation of our love and friendship but these new tactics for killing our people from any and every accusation of blasphemy are unacceptable to CAN and all Christian faithful.
We will not accept this brutal way of murder and inhuman treatment of our followers to continue."
"Government and security agencies should come out to enforce the law on every murderer hiding under religion.
We will also wish to appeal to Christian leaders and parents to guide their children to resist any ungodly provocation that will make them says things that blood-thisty fundamentalist can easily use to kill them."
"CAN is appealing to religious leaders from both religious divides to intensify teachings about the evil of taking the laws into one hand and killing another person for whatever reason.
Allege offenders should be reported to security agencies or taken to any competent court of law for judiciary pronouncement.
Nigeria is not a banana republic but a nation we believe should be governed by the rule of law," he said.
Oyetola bags Vanguard 2021 'Governor of The Year Award' for Good Governance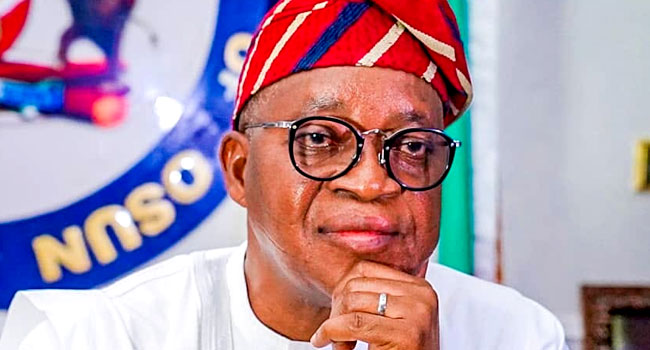 LAGOS EXPLAINS OKADA CLAMPDOWN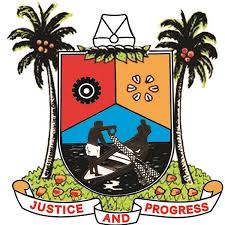 Lagos State Government has described the ongoing enforcement of restrictions on the operations of commercial motorcycles, popularly called okada, in certain parts of the State as a necessary step to curb their indiscipline, save lives and improve security.
Commissioner for Information and Strategy, Gbenga Omotoso, spoke on Channels TV Sunrise Daily about the new enforcement order given by Governor Babajide Sanwo-Olu and the backlash recorded in a part of the State.
According to Omotoso, the resurgence of Okada operations and acts of indiscipline being exhibited by riders have become a serious source of concern as many people have lost their limbs and lives through Okada accidents.
His words: "Our doctors are complaining that more and more people are coming with Okada-related emergency. About 1,712 accidents have been recorded in Lagos in the first quarter of this year. Out of this figure, about 45 percent; to be precise, 767 of the accidents were caused by Okada. And it is shocking to know that about 54 percent of the victims are between the ages of 30 and 39. These are our able-bodied young people who are getting cut down like that all because they mounted okada."
Attributing the high fatality rate of riders and passengers to plying about 500 highways, major roads and bridges, which the Road Traffic Law prohibited, Omotoso affirmed that Governor Babajide Sanwo-Olu's order was to reinforce the law and give the riders an opportunity to move out and find some other things to do.
He said: "There is a Law that lists all the routes commercial motorcycles are restricted from plying. The Law is still there; it has not been repealed. So, the enforcement is not new and it is going to continue as the June 1st deadline stands."
Describing as unfortunate the insecurity in some parts of the country that has forced many people to migrate to Lagos to make ends meet by riding Okada, the Commissioner explained that the development led to complaints from residents who have expressed their rejection of okada.
"Lagosians are worried about the mystery of Okada; they don't know where they come from; the riders are unknown; they don't even have number plates. They don't come for LASRRA registration, so we can't account for them," he said.
Speaking further, the Commissioner described the approach to the renewed enforcement as well planned and strategic because the State expected the kind of backlash the exercise has generated, but assured all that it was an experience the law enforcement agents were used to.
On possible increase in crime rate, following the enforcement, Omotoso said "everything the law enforcement agencies need in terms of equipment, welfare and encouragement would be provided for them to step up enforcement and security of lives and property."
The Commissioner expressed the determination of Governor Babajide Sanwo-Olu to ensure full enforcement and allayed fears that the government would want to go back because of politics.
He said: "Mr. Governor is a man of integrity; he is a man of his words. He is going to ensure that whatever it takes to enforce the law will be done. We have been encouraged by Lagosians who have seen the danger and who feel that moving with Okada from one place to another because it is very fast cannot be compared to the security threat they pose. The goal is to have a Lagos without motorcycles because there is no megacity in the world that you go to and find this kind of mode of transportation.
"It is also preposterous for anybody to say for our votes come and mess up Lagos. No, Mr. Babajide Sanwo-Olu, the Governor, is not going to do that. This is the last time we are going to have this as the bikes are being crushed to show people that we are very serious, and communicate to those bringing them in, that enough is enough."
Omotoso advised okada riders to look for something else to do as there are so many opportunities in Lagos for anyone who wants to stay in Lagos and wants to be law-abiding.
"You should go and collect your LASRRA card and be an official resident of Lagos and find something to do. Artisans who left their jobs to ride Okada should find a reason now to go back to their jobs," he said.