Dabiri-Erewa assures diaspora investors of enabling environment in Nigeria .
The Chairman/Chief Executive Officer, Nigerians in Diaspora Commission (NIDCOM), Mrs Abike Dabiri-Erewa has assured Nigerians abroad, who plan to invest in the nation, of government's support and enabling environment.
Dabiri-Erewa gave the assurance during a courtesy visit to Marcelle Ruth Cancer Centre and Specialist Hospital in Lagos.
The News Agency of Nigeria (NAN) reports that the hospital, founded by Dr Modupe Elebute-Odunsi and her husband, Mr Bolaji Odunsi, was set up in Victoria Island, Lagos about six months ago.
Dabiri-Erewa said it was commendable that one of the best professionals in healthcare, left her comfort zone, took the risk to come back and set up a hospital in Nigeria.
She added that it was an inspiration to many Nigerians abroad who wanted to do likewise.
"I think this is most commendable; to come back home to give back. It is not just giving back but giving the best to your society.
"When we travel abroad, we didn't get anything better than this and the beauty of this is that it is owned by all Nigerians," she said.
Acknowledging the challenges the hospital may be experiencing in service delivery, Dabiri-Erewa pledged government's support in helping the hospital achieve its goals.
"The role of government is to create an enabling environment and the good thing is that we have a diaspora policy that puts all the things we are saying to make life better for those who want to come back.
"This is about the fourth that we are acknowledging; we also have a Stroke Centre in Imo state, set up by a Nigerian in diaspora.
"People are coming from abroad but we don't see these things, we rather see the negatives. We are here to celebrate positivity.
"Government will support every other Nigerian professional that wants to come back home," she said.
Dr Modupe Elebute-Odunsi, Chief Executive Officer (CEO) of Marcelle Ruth Cancer Centre and Specialist Hospital said the desire to contribute to healthcare in Nigeria was not done light-heartedly.
Elebute-Odunsi, who is also a Consultant Haemato-Oncologist, who has about 30 years experience of working internationally, said it took a lot of planning to achieve.
She said her team did not just want to give back to the society but do it properly, by establishing a hospital that was of international standards.
"What we decided to do here was a complete one-stop shop. We see the issues when patients access care, it's so disjointed.
"They come to see a doctor somewhere then go and see a specialist somewhere else; they do blood test in one place, scan somewhere else, there's no cohesiveness.
"If they need a biopsy, chemotherapy, surgery, everything, it's done here.
"Apart from a PET CT Scan, there is no reason why anybody should get on a plane to go and access care for cancer outside Nigeria," she said.
Speaking further on the equipments, she said that Nigeria needed about 1,000 Linear Accelerator Machines to deliver radiotherapy for her population of cancer patients but currently have only five available.
Elebute-Odunsi commended the Chairman of NIDCOM for her support in ensuring that people in the diaspora who want to come home to contribute to the development of the nation are able to do so.
She urged banks to make financing accessible to people in the diaspora to make it possible for them to thrive.
Also, Mrs Kemi Ogunyemi, Director of Nursing at the hospital said that the aim of the hospital was to ensure that the journey of cancer care remained positive, regardless of what happens during the treatment.
Ogunyemi, who specialises in Oncology and Cancer Care said the period she worked as a Director of Outpatient Clinic in the United States of America had exposed her to quality and standard, which she pledged to maintain.
She urged NIDCOM to fast track the process so Nigerians in the diaspora, who are at the top of their fields and want to come back home to help with the development of the nation.
One of the patients, Mrs Ifeoma Dibia observed that accessing healthcare at the hospital was not different from what she receives when she goes abroad for treatment.
Dibia said the reasons she preferred receiving treatment at the hospital was because she receives the same quality without having to pay for flight tickets, accommodation and being disconnected from her family.
She urged NIDCOM to encourage more professionals to come back home to invest.
"We need them here, in all fields, especially health. There is no hospital you go to in New York you don't have Nigerians. So let them come home," she said. (NAN)
President Buhari transmits Business Facilitation bill to N'Assembly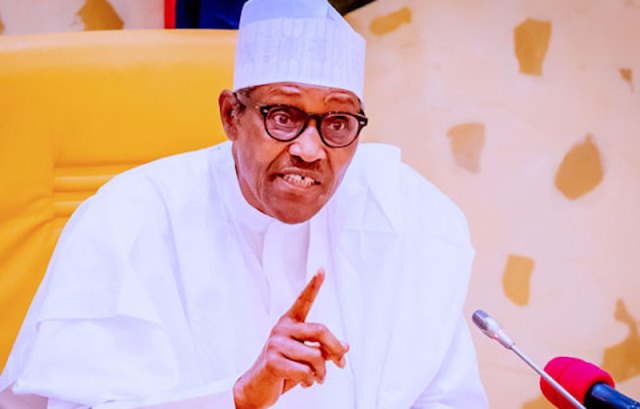 The Senate has received the Business Facilitation (Miscellaneous Provisions) Bill 2022, forwarded to the National Assembly by President Muhammadu Buhari, for consideration and passage.
The bill was accompanied by a letter dated 17th June, 2022.
The letter, addressed to the Senate President, Ahmad Lawan, was read during plenary on Tuesday.
President Buhari, in the letter, explained that the expeditious consideration and passage of the bill would promote the ease of doing business in Nigeria.
It reads, "Pursuant to Sections 58(2) of the 1999 Constitution of the Federal Republic of Nigeria (as amended), I forward herewith the Business Facilitation (Miscellaneous Provision) Bill 2022 for the kind consideration of the Senate.
"Business Facilitation (Miscellaneous Provision) Bill 2022 seeks to promote the war of doing business in Nigeria by amending relevant legislation.
"While hoping that this submission will receive the usual expeditious consideration of the Senate, please accept, Distinguished Senate President, the assurances of my highest consideration."
N5 trillion urgently needed to cushion effects double digits increase on ordinary Nigerians – World Bank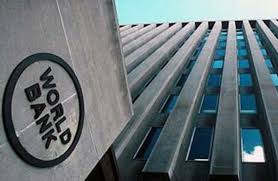 The World Bank has warned that Nigeria could lose about N5trillion in 2022 from gasoline subsidies.
The bank also said that N5 trillion is urgently needed to cushion ordinary Nigerians from the crushing effect of double-digit increases in the cost of basic commodities.
The World Bank said in it Nigeria Development Update (NDU) released on Tuesday in Abuja.
The report said: "When we launched our previous Nigeria Development Update in November 2021, we estimated that Nigeria could stand to lose more than N3 trillion in revenues in 2022 because the proceeds from crude oil sales, instead of going to the federation account, would be used to cover the rising cost of gasoline subsidies that mostly benefit the rich".
World Bank Country Director for Nigeria Shubham Chaudhuri, however noted: "Sadly, that projection turned out to be optimistic. With oil prices going up significantly, and with it, the price of imported gasoline, we now estimate that the foregone revenues as a result of gasoline subsidies will be closer to 5 trillion Naira in 2022.
"N5 trillion is urgently needed to cushion ordinary Nigerians from the crushing effect of double-digit increases in the cost of basic commodities, to invest in Nigeria's children and youth, and in the infrastructure needed for private businesses small and large to flourish, grow and create jobs."
The report noted: "Nigeria is in a paradoxical situation: growth prospects have improved compared to six months ago but inflationary and fiscal pressures have increased considerably, leaving the economy much more vulnerable".
Nigeria's banking sector now immune to economic shock – NDIC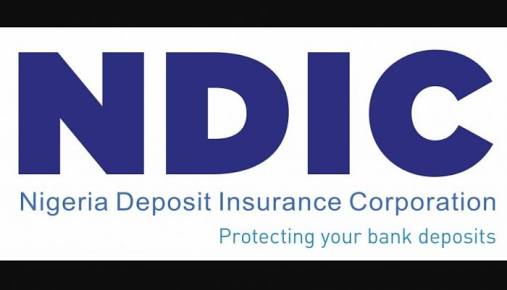 Nigeria Deposit Insurance Corporation (NDIC) has said that the banking sector is now immunized to withstand shocks that may impact the economy and the financial system.
Mr Bello Hassan, Managing Director of NDIC said this at a retreat for members of the Senate Committee on Banking, Insurance and other Financial Institutions with the NDIC, in Lagos.
Any change in fundamental macroeconomic variables or relationships that has a significant impact on macroeconomic outcomes and measures of economic performance, such as unemployment, consumption, and inflation, is referred to as an economic shock.
Mustapha Ibrahim, Executive Director (Operations), who represented the NDIC boss, said Nigerian banking industry was currently resilient to most of these difficulties, particularly external shocks over which the Corporation had no control.
He said: "We have tried to immunise the system to withstand shocks that may be impacting on the economy and the financial system".
Hassan, further said that effective risk-based management remained critical to a safe and sound financial system.
"The NDIC and the Central Bank of Nigeria have a very robust supervisory framework under the risk-based supervisory format the risk-based approach is actually proactive. For the most part, we try to anticipate all these risks – Macro, micro, domestically and globally – to address them continuously.
"So, it is so dynamic that we also are constantly on a real-time basis, monitoring the industry continuously and fine-tuning our supervisory tools, both onsite and offsite, to mitigate some of the challenges the banks may be facing," he said.
On his part, Chairman, Senate Committee on Banking, Insurance and Other Financial Institutions, said the retreat demonstrated progress in creating lasting and workable relationships in the national interest.
Sani, who was represented by Senator Olubunmi Adetunbi, was optimistic that the outcome will aid in the strengthening of the financial and banking sectors, particularly the corporation's supervisory and regulatory role.
"The National Assembly and NDIC are key institutions critical to the growth and development of the Nigerian economy. While we provide the legal and institutional frameworks, NDIC carries out its regulatory or supervisory responsibilities in order to safeguard the banking sector.
"Engagement of this nature gives us the platform to deeply look into our activities and responsibilities and also examine how far we have gone in carrying out our mandate as required. It helps in injecting fresh ideas into our operations which will materialise into an improved, effective and efficient service delivery to Nigerians," he said.