Eid-el-Fitr: FCT fun seekers call for more recreation spots
Some fun seekers in Kuje Area Council, FCT, on Friday called on the Federal Capital Territory Administration (FCTA) and the Council to establish more recreation parks and gardens in the community.
Speaking in separate interviews with the News Agency of Nigeria (NAN) in Kuje, they claimed that the absence of recreation facilities made living in the community boring.
Ibrahim Sani, a fun seeker, said it was disappointing for a town like Kuje with rapid growth in population not to have fun facilities, adding that the community was not supposed to lack fun spots.
According to him, the absence of a park is the reason people usually leave Kuje town during festive seasons, saying that there is a need for more recreation spots in the area.
"Kuje is not supposed to lack recreation facilities that will bring people together, especially during a period like this.
"It kills our joy here, when we leave the satellite town to the central area just to catch fun and celebrate with our loved ones.
"People love to have fun, so when you do not have a place to relax within your community you become miserable.
"Most people who go to villages do so because there is no place to relax and have fun in their place of residence," he said.
Sule Lamordi, another fun seeker, said that parks and gardens had a way of uniting the people of a particular entity and creating lasting memories that would stand the test of time.
Lamordi also appealed to both government and individuals to build recreation facilities in the satellite town to enhance social development in the area.
"When you go to big towns, there is no dull moment for fun seekers, you can go swimming, play music in gardens, meet people of different characters, these are the things that make people happy in communities," he said.
I can no longer hid I was born, bred a CCC member – Funke Akindele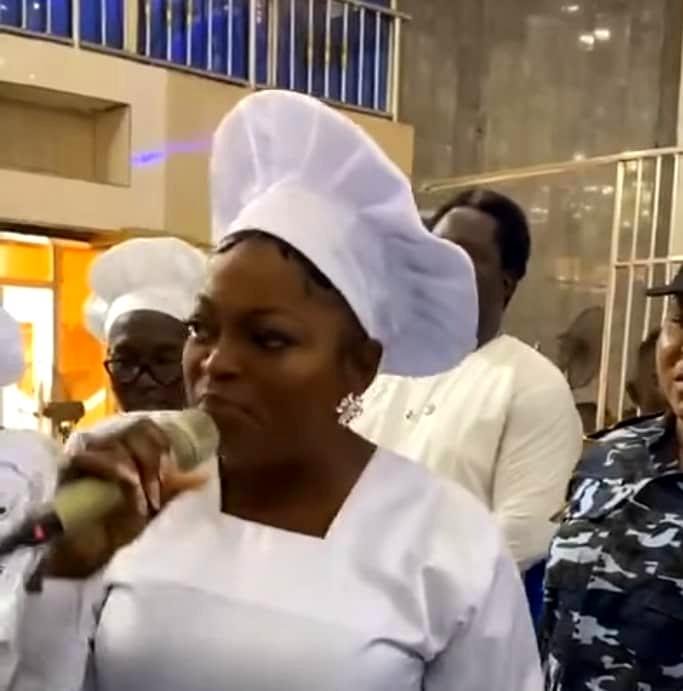 Funke Akindele, An Actress turned-politician  has declared she is a member of Celestial Church of Christ (CCC) saying she was born and raised in the White garment Church .
She stated this in a viral video where she was seen in a CCC wearing the garment accompanied with her elder sister.
The Actress said she often visits celestial church secretly whenever faced with challenges.
Reassuring members of the church, Akindele stated that she ceased hiding her membership of CCC and called on clergy men to keep praying for her.
Funke Akindele is the Lagos State Peoples Democratic Party (PDP) Gubernatorial candidate running mate.
Tanzanian Police release Kizz Daniel from custody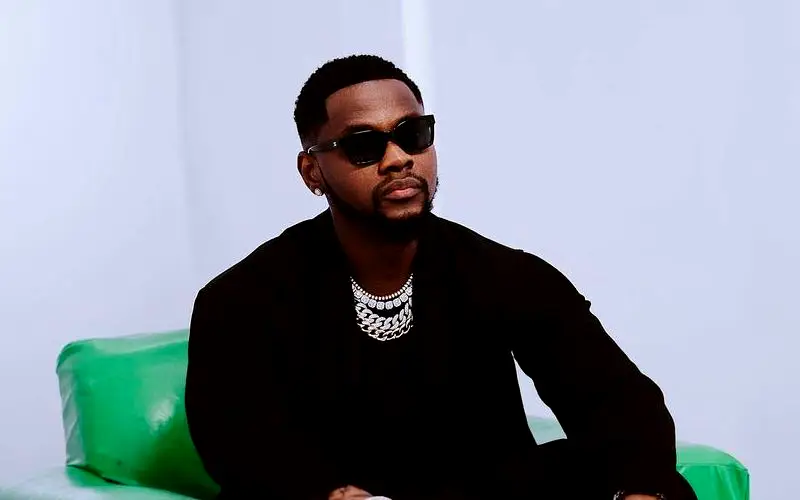 Nigerian singer, Oluwatobiloba Anidugbe, better known as Kizz Daniel has been released from the custody of the Tanzanian police
The Chairman, Nigerians in Diaspora Commission, Abike Dabiri-Erewa disclosed this in a tweet.
The Nigerian singer was arrested following alleged failure to perform at the Warehouse, Old Nextdoor Arena in the East African country on Sunday night as part of his Afro Classic World Tour.
His failure to turn up led to fans damaging part of the concert arena.
The organisers had Kizz Daniel and some of his crew members arrested by policemen from their hotel as a result of the no-show.
"He has just been released but his lawyers will report to the station tomorrow. He should be home anytime soon", Dabiri tweeted in response to how the Nigerian Embassy in Tanzania was assisting Daniel.
Femi, Seun Remembers Fela 25 years after death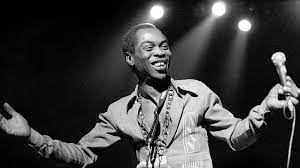 The Kuti family on Tuesday marked the 25th death anniversary of late Afrobeat legend, Fela Anikulapo-Kuti.
Remembering their late father, who died on August 2, 1997, Femi and Seun Anikulapo-Kiti, also musicians, paid tribute to the legendary singer.
Hailing Fela as the soul of Afrobeat, Femi noted that he missed his father, even after 25 years of the icon's demise.
Sharing a post in the early hours of Tuesday, Femi Anikulapo-Kuti said, "25 years on, still in our hearts. I miss you more and more. The one and only Abami Eda #FELA. The soul of #Afrobeat."
On his part, Seun Kuti said, "25 years ago, you transitioned. Words can't begin to express how much more alive you have become in spirit, as we continue to strive for the Africa you fought for. We continue to ask that you allow your light to guide our path. Ase!!"