Children now more interested in entertainment than reading – Akpokeneme
Dr Tony Akpokeneme, the Convener, Abuja Book fair, has described as worrisome Nigerian Children's preference for entertainment events than reading and scholarship.
Akpokeneme said this while speaking with the News Agency of Nigeria (NAN), on Tuesday, in Abuja, against the backdrop of the maiden Abuja Book fair and exhibition by Flomat Book Ltd.
He said that over the years, the priority that should have been allotted to education and health was not adhered to as such the two critical sectors fell below recommendations.
While growing up, it was a thing of pride to cite the numbers of books and titles one had read over the holidays, he noted.
"But, what we have today is the latest gadget, latest Samsung, I-phone and the latest movies on Neflix which are the types of discussions we have these days from our children.
"No wonder in essays, our children and even adults do not make proper statements like "four", instead they write "4", "you" is now "U", and tenses are mixed up, due to lack of reading culture," he lamented.
He stated that when some University graduates spoke, one would wonder if they actually went to school as they claimed, adding that this was the challenge the country was presently faced with.
Akpokeneme said that the country could not afford to fold its arms and allow things to degenerate, stressing that he would contribute his quota by educating the nation through the book fair.
He said that the business of selling books go hand-in-hand with the business of educating a nation and that was why he was passionate about the need for a reading culture in the country.
Akpokeneme said that because it remained a national dilemma, and not just limited to children, the issue should be confronted headlong.
He stressed that education would go down drastically in the country if it was not prioritised, the aftermath of which would be a total lack of readership.
"A situation where lecturers strike incessantly and they do not see it to stop the bleeding, there will definitely be a general decadence of a reading culture.
"It is entertainment we see companies and individuals struggling to sponsor, therefore it is time for us to put our action where our mouth is," he said.
FG Can't Borrow N1.1trn To End ASUU Strike – Festus Keyamo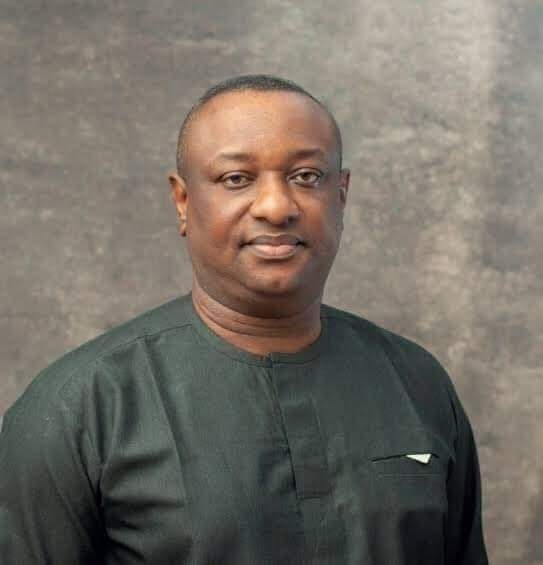 The Minister of State for Labour and Employment, Festus Keyamo, has said it was unrealistic for the Federal Government to borrow money to end the months-long strike embarked by the Academic Staff Union of Universities.
He made the comment while speaking on Channels Television's Politics Today on Friday.
"Should we go and borrow to pay N1.2 trillion yearly?
"You cannot allow one sector of the economy to hold you by the jugular and then blackmail you to go and borrow N1.2 trillion for overheads when our total income would be about N6.1 trillion. And you have roads to build, health centres to build, other sectors to take care of."
The Minister urged parents across the country to beg ASUU.
"Like the President said the other time, those who know them, appeal to their sense of patriotism," he said.
"Let them go back to classes. They are not the only one in Nigeria.
They are not the only ones feeding from the federal purse. The nation cannot grind to a halt because we want to take care of the demands of ASUU."
SANWO-OLU PUTTING SMILES ON LAGOSIANS, PRESENTS 13 SUV CARS TO OUTSTANDING TEACHERS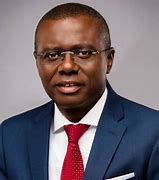 Lagos State Governor Babajide Olusola Sanwo-Olu has encouraged teachers to continue putting in their best as his administration will not relent in rewarding excellence while raising the prestige of the teaching profession.
Sanwo-Olu spoke at the Y2021 Teachers Merit Awards held today at the Sports Pavillon, Lagos House, Ikeja, where he presented 13 brand new SUVs to outstanding teachers and school administrators, restating the commitment to use education as a weapon to change the world and influence the teaching profession.
The following individuals received 13 SUVs – Adenike Ojo of Bolade Junior Grammar School; Adeola Adefemi of Oke-Odo Senior High School, Alimosho; Bolanle Alamu of Government Senior College Agege; Fausat Adegeye of Ebenezer African Church Primary School Agege; Folashade Oyedeji of Ajara Comprehensive Junior High School; Lukman Agbabiaka of State Junior Grammar School (Special) Surulere; Michael Ayoola of Ansar-Ud-deen Society Primary School; Olubukola Dosunmu of Girls Junior High School Agege; Olusegun Muftau of LASA United Primary School Ibeshe; Oluseyi Amao of Satellite Junior Secondary School; Omolayo Fadayomi of Karaole Primary School Ifako; Soji Megbowon of Jakande Estate Comprehensive Senior College; and Yahya Adesokan of Vetland Senior Grammar School.
While speaking, the Governor maintained that one of the game-changers in the education development plan of his administration is the EKOEXCEL programme designed to support teachers to achieve better learning outcomes across all public primary schools.
He said: "The EKOEXCEL Y2020-2021 End line Fluency and Numeracy Evaluation has further justified the huge investment and affirmed the strategic interventions and impacts".
"We have also instilled local and international training for our teachers, creating an enabling environment for teaching and learning".
Gov. Sanwo-Olu noted that the State's Government investment in education is yielding positive results and the performance of Lagos State students in WASSCE/GCE has significantly improved from 38.79% in Y2020 to over 81% in Y2021, with a minimum of five credits including Mathematics and English.
He also emphasised that the Comprehensive School Programme aimed at reducing the rate of dropout in schools, through skills acquisition, is a fit-for-purpose education system poised to create equal opportunities for students across the State.
"We are equipping school students to be self-reliant, skilled and empowered before exiting secondary school," he said.
Earlier in her welcome remarks, the Commissioner for Education, Mrs. Folasade Adefisayo, remarked that teachers touch humanity and are the most critical factor in the educational system, stressing that the government has continued to keep its promises of raising the prestige.
"This is a testament to a promise made and fulfilled. Like I always say, leadership is a gift and I thank Mr. Governor for his exceptional style of managing the affairs of the State as it showcases a passion for reward of diligence, commitment and hard work", Adefisayo said.
The various prize categories included Best Teachers and Best School Administrators in Primary, Junior and Senior Secondary School categories while teachers in the Special Education Needs Schools and Technical Colleges were not left out of the awards.
The Nomination Committee Chairman, Mrs. Lai Koiki, said the committee was saddled with the responsibility of screening all 3,582 candidates who applied initially but the number was pruned to 22 semifinalists.
Mrs. Koiki appreciated the Governor's passion for promoting the teaching profession and disclosed that some of the teachers were emotional while relating their experiences in teaching students with great passion.
COE Ilesa Upgrade to University Status: Oyetola sets up Implementation Committee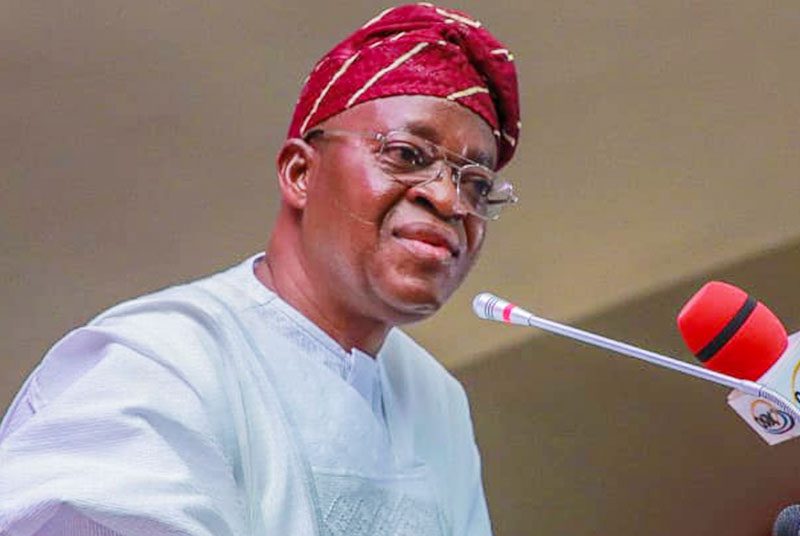 Profs Olu Aina, Labo Popoola, others make list
As a follow-up to the actualisation of the upgrade of the College of Education, COE, Ilesa to a full-fledged university, Governor Adegboyega Oyetola has set up an 11-man Implementation Committee.
The Committee, headed by a foremost educationist, Prof. Olu Aina, is expected to, among other things, develop academic brief and physical master plan for the new university.
In a statement signed by Chief Press Secretary to the Governor, Ismail Omipidan, the governor noted that the Committee, which would be formally inaugurated very soon, will also engage the State House of Assembly towards the  enactment of the law establishing the new university and the National University Commission, NUC, to facilitate speedy approval and formulate the internal charter of the proposed university to accommodate the participation of other key stakeholders, especially the Ijesa community, corporate entities, in the governance of the institution via a Special Purpose Vehicle among others.
Members of the Committee according to the statement also include a former Health Minister, Prof. Isaac Adewole;  a former Vice Chancellor of Osun State University, Prof. Labo Popoola, a former Vice Chancellor of Tai Solarin University, Prof. Yemisi Obilade;  and founder, Lead University, Ibadan, Prof. Jide Owoeye.
Other members of the Committee are the Managing Director,  Saroafrica International, Mr. Olakanmi Rasheed Sarumi; Associate Prof. Wasiu Oyedokun; the Chief of Staff to Governor Oyetola, Dr. Charles 'Diji Akinola; Osun Commissioner for Education, Folorunso Bamisayemi; Osun Finance Commissioner, Bola Oyebamiji;  and Osun Attorney-General and Commissioner for Justice, Femi Akande.