THE KIND OF PEACE THAT PASSES ALL UNDERSTANDING GOD WILL GIVE TO YOU TODAY
Pastor E. A. Adeboye at May 2021 Holy Ghost Service Tagged: God Bless You (part 5) 'Overflowing Blessings'
Genesis 1:28
The word replenish means refill, to fill up something that had been emptied. He is saying from on you are a blessing, bring blessings to others, let your blessings overflow to others.
Proverbs 3:9-10, when you honour God with your first fruit the blessings that will come will overflow to others.
Malachi 3:10, He is not saying when He open the windows of Heaven to you there will not be enough room to receive, He is not saying that the extra blessing be wasted.
Deuteronomy 28:1-12, when God says if you hearken diligently to the Word of God and all that He commands you, He said blessings will be pursuing you and overtake take you, He is saying out of that abundance, you will lend to nations, your blessings will overflow to others.
I know that God has already blessed many of you, to be sure let me decree once again, God bless you!
The blessing is to make you a blessing. Genesis 12:1:3, when God blessed Abraham,  He said I will bless you and you shall be a blessing. All of you listening to me today particularly children of God from this moment onward you will become a blessing.
A blessing is a summon to all forces in heaven, earth and under the earth to help you to succeed. The results of God saying you are blessed is:
1. You will be fruitful: which means you will reproduce yourself
2. Multiply: meaning that not only are you to be fruitful but you must be fruitful rapidly.
3. Replenish the earth: meaning that your reproduction will be so fast you will get to a stage that your blessings will begin to overflow.
The greatest person in Heaven is God, Isaiah 66:1. Today for your blessings to overflow rapidly, we will look at things only God can give that you will receive and overflow to others. You will receive these blessings and overflow to others.
1. Joy:
Joy can be in categories, Luke 2:10, we read about great joy. Matthew 2:10, we read about exceeding great joy. 1 Peter 1:8, we read about joy unspeakable. All these joys can only be found in the Lord, Psalms 16:11.
Consequently the one who stays permanently in God's presence has the ability to be always full of Joy. I decree that your joy will be full. When you have fullness of joy, you are to use that joy to cancel sorrow in others.
The one who spoke about joy unspeakable is Peter, how did he know about joy unspeakable? He had it because everything he did, he did energetically.
Acts 9:36-41, when people had sorrow when Dorcas died, all the widows who knew that their source of joy had gone they sent for the man who knew joy unspeakable, Peter. Peter went there and turned their sorrow to joy.
I decree to everyone of you today, from now on, wherever you arrive sorrow will depart.
– Peace:
Peace is also in categories.
John 14:27, peace of God
2 Thessalonians 3:16, peace always by all means
Philippians 4:7, the peace of God that passes all understanding.
When we talk of peace, when you have that peace, we are supposed to use it to bless others who are going through turbulence. Peter had that peace in Mark 4:35-41. Acts 12:5-11
There are some of you listening to me whenever there is a little problem we have prayed but we can't sleep at night. I thank God for giving me that kind of peace because once I have prayed, particularly when I am Sure that there is no quarrel between me and God I sleep. That kind of peace of God that passes all understanding, I decree God will give to you today.
Acts 9:36-41, the widows sent for Peter.   Peter got there and there was storm by the time he finished there was peace. I pray in the Name that is above every other name, whenever there is a storm and they send for you, your presence will still the storm.
– Prayer:
The ability to pray particularly the kind of prayers that will be answered by fire is a gift of God. Jeremiah 33:3, to pray until answers comes is a gift from God. There are some people who are naturally gifted they can pray, there are people the Lord loves so much that before they pray for one hour answers has come if you are one of those people you are supposed to use your ability to pray to help others, your blessing is to overflow to others. James 5:16-18 asks us to copy Elijah.
Let me thank all of you for praying for Nigeria and asking for mercy for Nigeria. In the name of Jesus Christ there will be no third wave, I encourage you that we need to pray again.
Why must you help others with prayers? James 5:13-15, if you can pray very well use your prayers to pray for those whose prayers has not been enough.
Every stranger causing trouble in your home, the Almighty God will uproot them.
– Ability to praise God:
There are some of us for example we can't even sing but some can sing beautifully, how many of us can even play an instrument. The blessing of praising God is a great blessing because it draws God near you.
John 4:23-24, Psalm 67:1-7
If you have the special ability to praise God, use that ability to praise God. David had the special ability to praise God, Psalms 34:1. What did he do with the ability? 1 Samuel 17:15-23
Your praise can bring relief to others, your praise can draw God near to someone who needs the presence of God urgently.
– Faith:
Faith is a tremendous blessing because if you have faith then you are able to please God. Hebrews 11:6, Mark 11:22-23, Mark 9:23. If you are a man of faith use your faith to help others.
Matthew 15:21-28, she used her faith to obtain deliverance for someone else. How did she get this great faith, there is a faith that is a gift of the Holy Spirit.
Ask for that kind of faith when you pray today. For everyone of you listening to me today, I forbid death, sorrow, tragedy, failure I allow success, promotion, prosperity. I say right now with the little faith God has given me, every false prophecy concerning you 'na lie'
– Anointing:
Anointing is a tremendous blessing from God because anointing activates your destiny. Acts 13:21-22, 1 Samuel 16:1-13
Those listening to me, in the name of the God who called me, all those who can help you and are delaying, from today they won't know any rest.
Anointing will destroy your yoke, Isaiah 10;27, anointing guarantees protection , Psalm 105:15 but this anointing must overflow to others.
Acts 10:38 help the helpless with your anointing, decree an end to curses, 2 Kings 2:19-22. Use your anointing to help your city, 2 Kings 7:1-20.
Join your anointing with mine and together we decree that the siege of Nigeria will be over, the siege of your own country will be over too. When you are anointed let it flow to others 1 Sameul 22:1-2, 2 Samuel 23:1-39
As you are listening to me now, I decree that part of the Anointing God has anointed me with will flow out to you.
The Almighty God says you are blessed, be fruitful, multiply and replenish the earth, your blessing will overflow.
I am appealing to those who have not given their life to Christ, you don't know what you are missing, there are tremendous blessings meant for children of God. Why don't you give your life to Christ so that you can have joy, peace. Wherever you are now , cry to the Almighty God to save your soul. Those of us who are already children of God, intercede for them that the one who saved your soul will save their souls.
Daniel Okoh is the New CAN President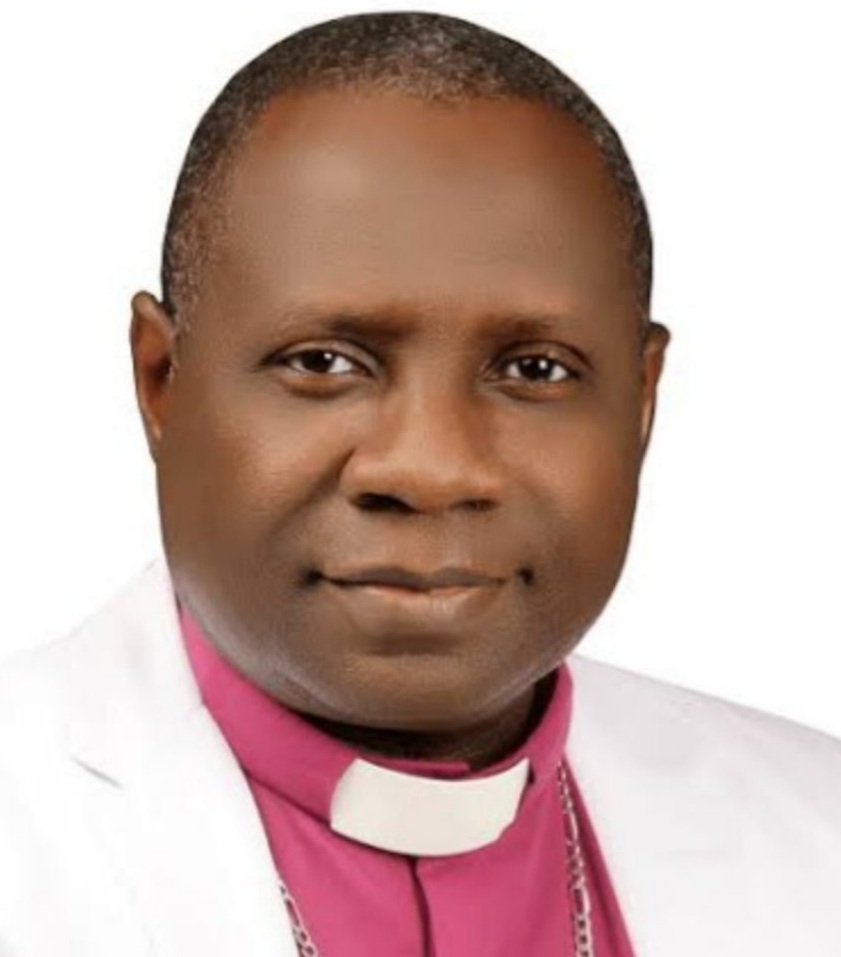 Rev. Daniel Okoh is now the new president of the Christian Association of Nigeria, (CAN).
The announcement is contained in a statement made available to Newsblast in Abuja by the CAN General Secretary, Mr. Joseph Daramola.
Okoh is the General Superintendent of Christ Holy Church, also called Nation Builders (Odozi-Obodo).
The Christian body comprises five blocs: Christian Council of Nigeria (CCN); Catholic Secretariat of Nigeria (CSN); Christian Pentecostal Fellowship of Nigeria (CPFN)/Pentecostal Fellowship of Nigeria (PFN); Organisation of African Instituted Churches (OAIC); TEKAN and ECWA Fellowship.
The umbrella Christian body in Nigeria is scheduled to hold its General Assembly today Wednesday ,July 27, which will usher in the new administration.
The assembly also marks the end of the tenure of His Eminence Samson Olusupo-Ayokunle and other members of the National Executives in his team.
The outgoing CAN president thanked all Nigerians for their support and prayers, which he said led to his successful tenure.
Today, CAN's pre-assembly, symposium and NEC meeting will begin, while the general assembly, sent-forth service and dinner will hold tomorrow.
The handover ceremony and beginning of a new regime will take place this coming Friday July 29.
Legendary South African Gospel Singer, Pastor Lionel Peterson Has Passed Into Glory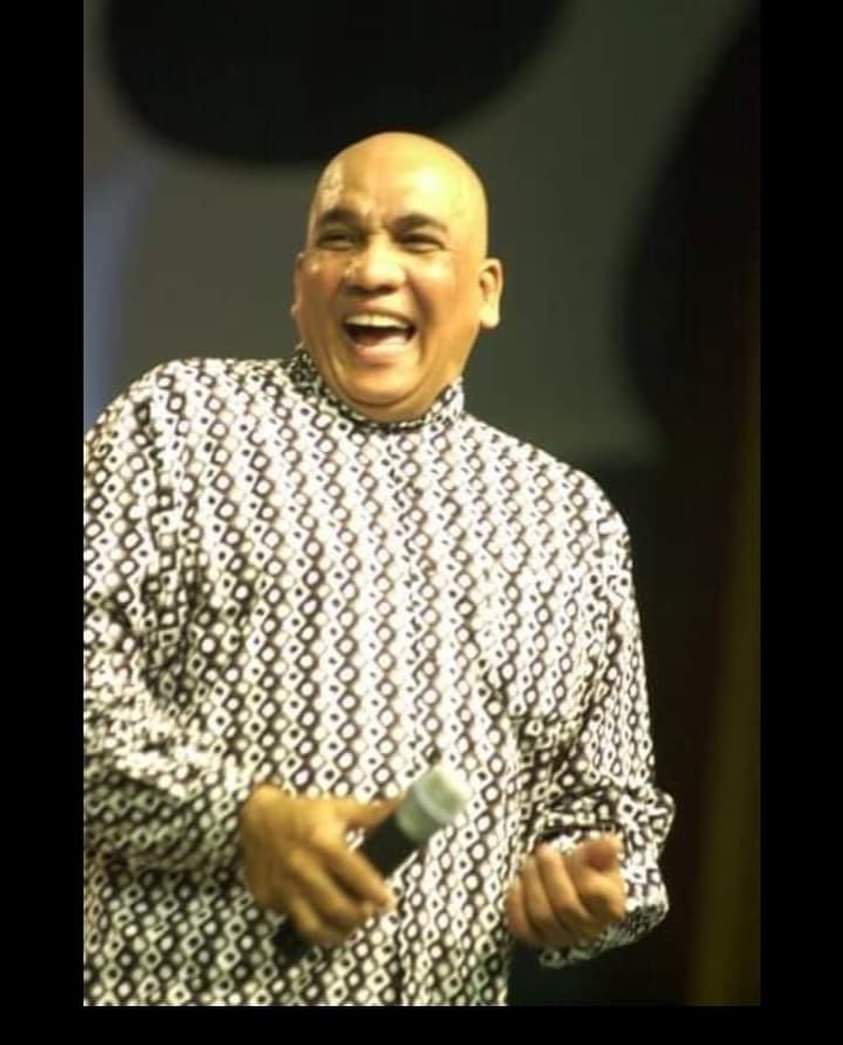 Legendary South African gospel singer and Pastor Lionel Peterson has passed on to glory at 74, following undisclosed health issues.
The gospel singer passed on to glory on Thursday the 14th of July. SelahAfrik had reported on "Peace(Jehovah Knows)" crooner health issues in 2017, reporting that he needs assistance.
This was after the post made by Producer, Wilson Joel  aka, Music Magnate.
The late gospel singer, also served as a pastor at Rhema Church. He was popularly known for his Folk gospel music.
He became a pastor while performing Gospel music at the church due to his commitment to his religion and music.
His first single "Come Back Liza" received an award in South Africa..
Lionel Peterson who was in a band named Thunderballs and later joined a unique group named The Miracles in 1969. He also joined a Soweto group as he later joined the Rhema Church, where he recorded many of his songs and album.
Lionel has stopped performing since 2016, when his health deteriorated.
Although the cause of death has not been revealed by his family or friends, As Lionel Peterson dies, he leaves behind a musical legacy that will be remembered for years to come.
Easter: Kumuyi preaches righteousness, peace, patriotism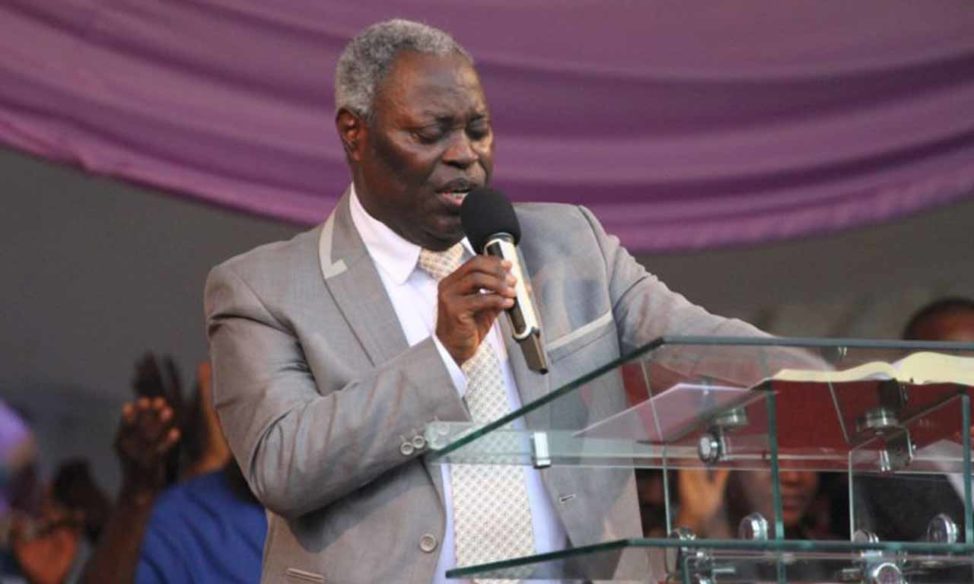 The General Superintendent of the Deeper Life Bible Church, Pastor William Kumuyi, has advised Nigerians to shun vices and embrace righteousness, which the event represents.
Delivering his Easter message, themed "Risen with Christ," the cleric urged that the significance of the celebration must be internalised through renewal of lives.
"As the power of resurrection comes upon your life, it comes with renewal.
"The renewal is not limited to individuals, but available for the nation of Nigeria, continent of Africa, Asia, America, Europe and others
"Such renewal has the capability to affect your mind, heart, energy, vision, conscience, among others."
In the same vein Pastor Adonri Osaretin of the Redeemed Christian Church of God, Spring Forth Zonal Headquarters,  Lugbe, Abuja has urged Nigerians not to give up as God has not finished with them.
Osaretin gave the advice at the RCCG Spring Forth Easter Music Concert titled; "The Galilee Experience".
He explained that the Galilee experience was what happened to Apostle Peter, who had denied Jesus thrice during the Crucifixion.
He said that Apostle Peter returned to Galilee and he did not give up, he still waited on the Lord and returned to Him.
The cleric said that "the truth is that the time for waiting is a period that your faith and patience are put to test.
"Your reliance on the Almighty God must be total.
"Things may happen in the country as you don't want, or expect but don't give up."
He acknowledged that it was good to give God thanks for all the good things "we have received".
Osaretin urged Christians to believe in God and all His deeds with all their faith firmly in place, adding, "we are bound to have greater testimonies this Easter and beyond".
The News Agency of Nigeria (NAN) reports that various parishes made songs presentations as various Bible verses were read.
(NAN)